Los editores - The Buenos Aires Review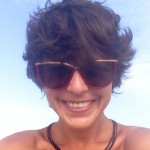 Micaela Agostini
was born in La Plata, grew up in Mercedes and studied in Buenos Aires. She lives in París, where she writes, translates and teaches Spanish to little kids.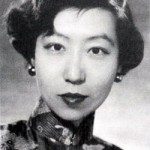 Zhang Ailing
A novelist, essayist, and screenwriter, Zhang Ailing, also known as Eileen Chang (1920 –1995), one of the most influential modern Chinese writers. Some of her works include the collection
Love in a Fallen City; Lust, Caution; The rice-sprout song
and
The Rouge of the North
.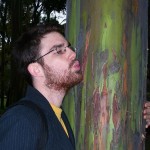 Andrés Alfaro
is a translator/musician/ping-pong-enthusiast who was found wandering the streets of California by his current loving mother at the age of sixteen months. As he grew up with his new family, he developed a penchant for reading and a curiosity for Costa Rica, his new father's homeland. Eventually he would find himself living there and, for the first time, reading 
tico
authors like Alexánder Obando, Carmen Naranjo, Felipe Granados, and others. If he were on a dating game show and were asked his one true desire, he would respond, "to see more Costa Rican authors in translation." He has translated many authors including Felipe Granados'
Soundtrack
, Alexánder Obando, Alfredo Trejos, Arabella Salaverry, Marvin Bell (into Spanish) and, now, Natalia Litvinova. He worked extensively with MahMag.org, an online quadrilingual literary journal. He resides in Iowa City, Iowa.

Alexis Almeida
grew up in Chicago. Her poems and translations have appeared or are forthcoming in Gulf Coast, Quarterly West, Prelude, Pinwheel, The Brooklyn Rail, and elsewhere. Her chapbook of poems,
Half-Shine
, is recently out from Dancing Girl Press, and her translation of Florencia Castellano's
Propiedades vigiladas
[Monitored Properties] is recently out from Ugly Duckling Presse. Her translation of Roberta Iannamico's
Tendal
[Wreckage] is forthcoming from Toad Press. She is a contributing editor at The Elephants. She is the recipient of a Yaddo residency, and recently spent the year in Buenos Aires on a Fulbright research grant, compiling and co-translating an anthology of contemporary female poets living in Argentina. She currently lives in Providence, Rhode Island.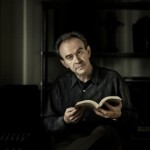 João Almino
is a Brazilian novelist who lives in Madrid. His novels have been translated into English, Spanish, French and Italian, and have received honors such as the biannual Zaffari & Bourbon (awarded to
Free City
for best novel) and the Casa de las Americas, for
The Five Seasons of Love
. Borges is one the writers he has read most. He intently reads his friends Diana Bellesi, Michael Palmer and the novels by Martin Kohan, who presented
The Five Seasons of Love
when it was published in Buenos Aires by Corregidor.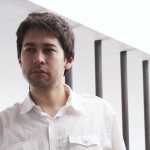 Juan Álvarez
(Neiva, Colombia). Winner of the National Short Fiction Prize "Bogotá City" in 2005 and
Iberoamericana
's prize for best essay in 2010 (The Ibero-American Institute of Berlin). He holds an MFA in Creative Writing from the University of Texas El Paso and is a doctoral candidate in the department of Latin American and Iberian Cultures at Columbia University. He has published a collection of short stories,
Falsas alarmas
(IDCT 2006 | Alfaguara, e-book 2012), and the novel
C.M. no record
(Alfaguara 2011). In 2011, he was named one of the "25 best kept secrets in Latin America" at the Guadalajara International Book Fair.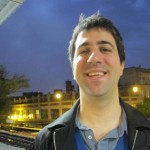 Pablo Ambrogi
studied Philosophy at Cambridge University and Law at the University of Buenos Aires. He has written articles and reviews for
La Nación
, and his translation into Spanish of Susan McCarty's "Services Pending" appeared last year on the website of
The Iowa Review. 
He is fond of a number of American and Argentine authors ranging from T.S. Eliot to Jorge Asís to Saul Bellow.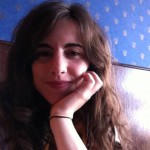 Tiana Bakić Hayden
is a PhD candidate in socio-cultural anthropology at New York University. Her dissertation investigates the everyday lives of street vendors in Mexico City. In her non-dissertating moments, she writes about Mexican food, Balkan music, US abortions and New York City theater. Someday, she would love to translate Meša Selimović and Igor Štiks from Serbo-Croatian into Spanish.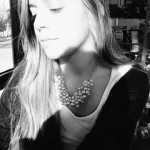 Sofía Barca
was born in Bahía Blanca 20 years ago, but she has been living in La Plata since she was 6. Beatlemaniac and a TV series lover such as Grey's anatomy, currently she is studying Traductorado Público en Inglés at the University of La Plata, and giving private classes.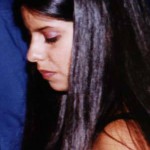 Mariana Barreto
After trying out Sculpture, Industrial Design, and finally finishing her degree in Sociology in Lima, Mariana started work toward a Ph.D. in the Department of Spanish and Portuguese at Northwestern University, where she focuses on contemporary art and politics. With regard to her textual activities, she translates from the English and French, but likes learning languages so she can read books in the original and sing along reasonably well. Her literary heroines are Anaïs Nin, Leonora Carrington and Sophie Calle, even though the last is a visual artist. Lately, she has felt a need to have the poems of Richard Sicken and Jeffrey McDaniel near at hand.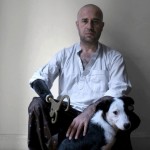 Mario Bellatin
has published dozens of novellas with major and minor publishing houses in Latin America, Europe, and the United States. His English-language translations include
Beauty Salon
(2010) and
Shiki Nagaoka: a Nose for Fiction
(2013). Among his current projects is the series Los Cien Mil Libros de Bellatin, his own imprint dedicated to publishing 1,000 copies each of 100 of his books.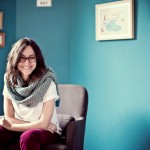 Carol Bensimon
was born in Porto Alegre. Her first book,
Pó de parede
, was published in Brazil in 2008 and in Argentina in 2015. She also published the novels
Sinuca embaixo d'agua
(Companhia das Letras, 2009) and
Todos nós adorávamos caubóis
(Companhia das Letras, 2013). She was a finalist for the Jabuti and São Paulo literary prizes, and was chosen by Granta as one of the best young Brazilian writers.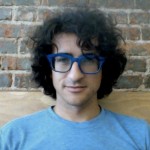 Andrew Berardini
was born in California and lives in Los Angeles. Writer, editor and curator. Contributing editor at Momus, Art-Agenda and Mousse. Professor at Mountain School of Art. Co-founder of Art Book Review. Writer at Warhol/Creative Capital Arts and 221A Curatorial Resident Grantee. Forthcoming works in print:
Danh Vo: Relics
(Mousse, 2015) and the still-unfinished
Standard Book of Colors
.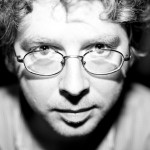 Timo Berger
Timo Berger was born in 1974 in Stuttgart and currently lives in Berlin, where he works as a poet, cultural force of nature and translator. He is the author of several books of poems and short stories, in both German and Spanish. Berger co founded the Latinale Festival (www.latinale.de) devoted to current Latin American poetry, and he also cofounded the Festival de Poesía Salida al Mar (Argentina, 2004-2007). He has translated, among others, Fabián Casas, Sergio Raimondi, Pola Oloixarac, Edgardo Cozarinsky, Manuel Rivas, Raúl Zurita, Silvio Rodríguez, Julián Herbert, Criolo, Luis Chaves, Nicolas Behr and Martín Gambarotta.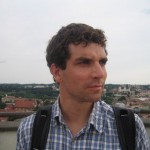 Stanley Bill
is a translator and lecturer in Polish Studies at Cambridge University.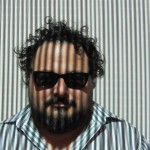 Álvaro Bisama
is a writer and literary critic. He holds a Phd in Literature from Pontificia Universidad Católica and an MA in Latin American Studies from the Universidad de Chile. He teaches Creative Writing at the Universidad Diego Portales, and is the author of the novels
Caja negra, Música marciana, Estrellas muertas
and
Ruido
. He has also published the short story collections
Death Metal
and
Los muertos
, and non-fiction volumes including
Zona Cero, Postales urbanas
and
Cien libros chilenos
.

Alicia Bisso
is a writer and a journalist. She published a collection of short stories,
Algunas fotos tuyas
, and has a piece in
Matadoras
, an anthology of Peruvian women writers. She is the author of
El Comercio
's relationships blog "Busco Novio" and contributes to a number of local and international publications.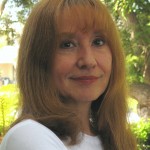 Neda Miranda Blazevic-Krietzman
was born and raised in Croatia. She is a writer, artist and former professor of Literature at St. Catherine University in St. Paul, Minnesota. Since 2007 she lives and works in San Diego, CA. For her eighteen books of poetry, prose and artwork she has received numerous honors and awards among which are: 2012 Croatia Poet Laureate - the
Tin Ujević
Award for a collection of poetry
The Vesuvius Door
; 2009, a San Diego Book & Writing Award Association in the Poetry category; 2005, St. Catherine's Denny Prize Honoree for Distinction in writing; 1991/92, Recipient of DAAD Fellowship for Writing; 1990/91, Writer in Residence at the International Writing Program in Iowa City; 1984/85, Fulbright Scholar at Columbia University and the University of Minnesota, Minneapolis, MN. Among Blazevic's favorite writers are Carol Shields, Wisława Szymborska and Jorge Luis Borges. His ways of pouring his characters, places and times from reality to unreality have established a new order of anarchy, which is the paradox whose inconsistency has inspired Blazevic in her writing.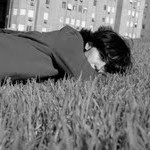 Rosario Bléfari
is a singer, songwriter, actress, and writer. She started out in the mythic rock band "Suárez," releasing five albums with the group, and five as a solo artist. Her published books of poetry include
La música equivocada
, and she has starred in movies by Martin Rejtman and Vivi Tellas; her most recent film is
Los dueños
(Raduzky-Toscano, 2013). She has co-written and directed several plays, and is currently recording an album and making plans to perform live with the group "Sué Mon Mont." Photo: Eugenia Kais.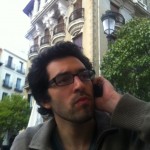 Jonathan Blitzer
says: I am a journalist, critic, and translator currently based in New York. My writing has appeared in
The New York Times, The Nation, The New Republic
, and
The Atlantic
, among other places. I am also an editor of Words Without Borders, and was a Fulbright Scholar in Madrid, from 2010-2011. My work there was inspired by authors I began reading while living in Buenos Aires: Juan Carlos Onetti, Juan José Saer, and Antonio di Benedetto, above all. Borges, too, obviously. And Felisberto… (Hernández). At the moment, I'm reading Suzanne Jill Levine's and Jessica Ernst Powell's excellent translation of a Bioy/Ocampos collaboration, called
Where There's Love There's Hate
. I'm in close contact with a group of writers living in Madrid, where I lived for a few years. Among them are Jorge Eduardo Benavides, Doménico Chiappe, Juan Carlos Chirinos, Carlos Franz (now back in Chile), Blanca Riestra, and Ernesto Pérez Zúñiga.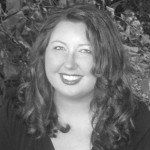 Paula Bohince
is the author of two poem collections, both published by Sarabande Books:
The Children
(2012) and
Incident at the Edge of Bayonet Woods
(2008). Her poems have appeared in
The New York Review of Books, The New Yorker, The TLS, Poetry
, and
Granta
, among others. She was a Dartmouth Poet in Residence at The Frost Place and the Amy Lowell Poetry Traveling Scholar. She was also an NEA Fellow, and an Amy Clampitt Resident Fellow. The South American writer who has been most influential to her work is Pablo Neruda.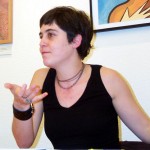 Natalia Brizuela
studied literature and fine art at Princeton University and received her doctorate in Latin American literature and culture from New York University. She is a researcher and professor at the University of California, Berkeley. Natalia is the author of
Fotografia e imperio. Paisagens para um Brasil Moderno
(2012) and
Depois da fotografia. Uma literatura fora de si
(2014), and coeditor of
Y todo el resto es literatura. Ensayos sobre Osvaldo Lamborghini
(2008). She has curated various exhibitions, including "NO SÉ. El templo del Sol," an exhibition about the Brazilian artist Nuno Ramos held in the Parque de la Memoria in Buenos Aires.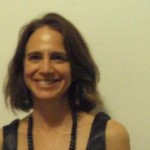 Jane Brodie
is a visual artist and translator specialized in the visual arts. She moved to Buenos Aires after graduating from college in 1990. It was not until she had lived in that city for almost fifteen years that she understood what kept her there (other than the entanglements that accompany life anywhere, that is): the combination of elegance and decay so particular to that city. That combination is also, to a large extent, what her art investigates. Sometimes she thinks that, just as you don't really know a song until you have tried to sing it, you have never really read a text until you have translated it. Her translation clients include
Art Forum
, Malba, the Museum of Fine Arts, Houston,
Parkett Magazine
, and other institutions, publications and individuals (mostly artists and critics) based in the Americas and Europe.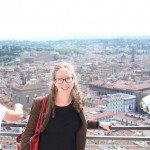 Caitlin Bruce
received her PhD in Communication Studies at Northwestern University. Her research is in the area of visual studies, affect studies, and critical theory. She is currently investigating the relationships between public art in urban spaces in transition within a transnational milieu. Her research takes her to Philadelphia, Chicago, New York, Paris, León Guanajuato, and Mexico City. She is currently working on a manuscript on transnational public art. You can follow some of her research at: http://caitlinbruce.blogspot.com.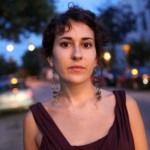 Sarah Bruni
studied literature at the University of Iowa and holds an MFA in fiction writing from Washington University of St. Louis. Her first novel,
The Night Gwen Stacy Died
(Houghton Mifflin Harcourt), was published in 2013, with translations forthcoming in Brazil and Germany in 2014. She grew up outside Chicago on a diet of Raymond Carver and Joan Didion. While living in Montevideo, Uruguay, in 2010, she discovered the work of Julio Cortázar and Eduardo Galeano in Spanish and hasn't considered the act of reading in the same way since. She lives in Brooklyn.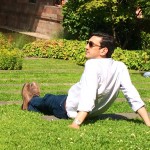 Ernesto Hernández Busto
is an essayist and translator. He studied Mathematics in the former USSR and Literature and Philosophy in Havana. He emigrated from Cuba in 1991 and lived nine years in Mexico City, where he was a frequent contributor to
Vuelta
and other Mexican literary magazines, and received several grants and awards for his translations. In 1999 he moved to Barcelona, where he works as a translator, editor, and journalist. His publications include
Perfiles derechos: Fisonomías del escritor reaccionario
(Premio de Ensayo Casa de América, 2004) and
Inventario de saldos: Apuntes sobre literatura cubana
(2005), as well as work in several anthologies and translations from French, Russian, Portuguese and Italian. In 2006 he started a blog on Cuban affairs, for which he still writes: www.penultimosdias.com. His next book,
La ruta natural
, will be published by Vaso Roto in May 2015.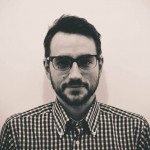 Martin Caamaño
Born in Buenos Aires in 1980, Caamaño is a musician and writer. From 2003, he has played guitar in the band Rosal and recorded five albums with them. In 2009, he published his first novel Pálido Reflejo with the Madrid-based publishing house Lengua de Trapo. Caamaño studies Literature at the University of Buenos Aires, translates Portuguese and contributes to various magazines writing on cinema, music and literature.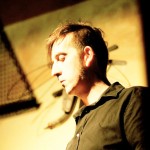 Javier Calvo
is a novelist and literary translator. He has published seven works of fiction, including
Corona de flores
(Crown of Flowers, Mondadori 2010, Silverio Cañada Memorial Prize) and
El jardín colgante
(The Hanging Garden, Seix Barral 2012, Premio Biblioteca Breve). His novels have been translated into French, Italian, English and German.
(Photo: Laura Rosal)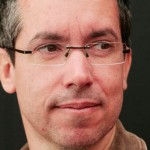 Bernardo Carvalho
is a Brazilian author and journalist. He was the editor of
Folhetim
, a collection of essays, and worked in Paris and New York as a correspondent for
Folha de São Paulo
. Before dedicating himself completely to literature, he translated Oliver Sacks and Bruce Chatwin into Brazilian Portuguese. His novel
Mongólia
received the 2003 prize of the Associação Paulista dos Críticos de Arte. He shared the Portugal Telecom Prize for Literature with Dalton Trevisan for his novel
Nove Noites
. He is the author of nine novels and two collections of stories.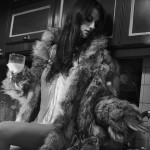 Yolanda Castaño
is a Galician poet, columnist, translator, scriptwriter for TV, and occasional food writer. She studied Spanish Philology in the Universidad de A Coruña. She has co-founded a poetry publishing house, and manages the annual poetry festival PontePoética in Pontevedra. Her poems have been translated into Catalan, Euskera, German, Italian, French, Arabic, Maltese, Slavic, Macedonian, Armenian, Albanian, Chinese, Russian, Lituanian, Polish, Finnish and Japanese. She lives in A Coruña.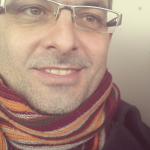 Stéphane Chaumet
was born in Dunkerque, France. He has lived in the United States, Mexico, Syria, and China. He has published a novel entitled
Même pour ne pas vaincre
, a collection of short stories called
Au bonheur des voiles
, and four books of poems. He has also translated several poets from Latin America (Alberto Blanco, Myriam Montoya, Pura López Colomé, Natalia Litvinova...) and Spain (Leopoldo M. Panero, Olvido García Valdés...) into French, along with the German poet Hilde Domin and the Persian poet Forough Farrokhzad. He has
a blog
for his translations.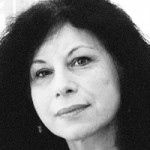 Maxine Chernoff
's first prose poems were influenced by Julio Cortázar and Clarice Lispector. She continues to be a fan of Latin American literature. She is chair of Creative Writing at SFSU, editor of
New American Writing
and the 2009 PEN USA Translation Award winner with Paul Hoover for the
Selected Poems of Friedrich Hölderlin.
The author of 14 books of poems, most recently
To Be Read in the Dark
(Omnidawn 2011) and
Without
(Shearsman 2012); her next book,
Here,
from which this poem is taken, will be published by Counterpath Press is 2014. She is a 2013 NEA Fellow in poetry and a recent Visiting International Scholar at Exeter University in Devon, England.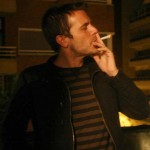 Matías Ariel Chiappe Ippolito
has a literature degree from the Universidad de Buenos Aires, where he now teaches, and a master's in Asian and African studies from the Colegio de México. He is currently in Tokyo pursuing a doctorate with a scholarship from Japan's Ministry of Education, where he also works as a translator. He wrote the novel
El trueque
(The Trade).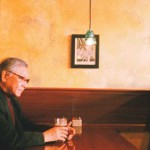 Zheng Chouyu
Zheng Chouyu (1933-), a well-known Chinese poet, was born in Mainland China and moved to Taiwan in 1949. His work abounds with classical Chinese poetic images, exemplified by this poem "A Mistake." "A Mistake" belongs to "Boudoir Lament" (guisi 闺思), a popular subgenre in the long Chinese poetic tradition. "Boudoir Lament" poems were often written by male poets in the voice of a woman yearning for her absent lover/husband. Boudoir Lament poetry is often set in difficult times such as war, when lovers tended to be separated. It is said that this piece is a poetic treatment of the poet's own childhood experience in wartime China in the 1940s, and that the archetype of the woman is the poet's mother. It is a beautifully written poem that captures the spirit of the long poetic imagination of South Land (Jiangnan 江南), the cultural construct corresponding to the geographical region of the lower Yangzi River delta. It conjures up an image of waterland and lotus flowers, and people of talent, beauty, affluence, and cultural refinement. The feminine "South" is often contrasted to the masculine "North," which is also a constructed place, connoting a borderland of bitterly cold winters and hardships.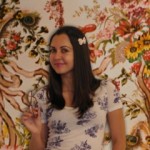 Liliana Colanzi
is the author of the short story collections
Vacaciones permanentes
(El Cuervo, 2010) and
La Ola
(Montacerdos, 2014). She co-edited the non-fiction anthology
Conductas erráticas
(Alfaguara, 2009) and edited the bilingual anthology
Mesías/Messiah
(Traviesa, 2013). She has also contributed to publications including
Etiqueta Negra, Clarín, El Deber
and
Letras Libres
and is currently pursuing a PhD in Comparative Literature at Cornell University. Her stories have been translated into English, French, and Portuguese.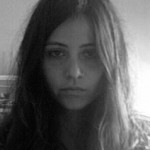 Lolita Copacabana
was born in Buenos Aires in 1980. She is the author of *buena leche* (2006). This year Interzona will publish Alt Lit, an anthology of contemporary literature from the United States that she edited with Hernán Vanoli.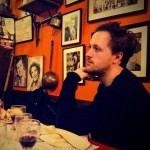 Agustín Cosovschi
was born in Buenos Aires in 1986. He received his degree in Sociology from the University of Buenos Aires and is currently pursuing his PhD in History at the University of San Martin. His research on the recent political history of the Balkans got him in touch with languages such as serbo-croatian and czech. His work appears in Panamá and other Argentine magazines.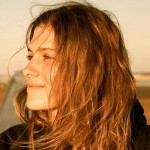 Victoria Cotino
is a journalist and a translator. Her articles have appeared in
Clarín, Perfil
and
Revista Tónica
. She is currently studying Liberal Arts at The New School in New York. Her first literary crush was José Arcadio.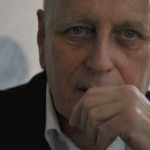 Edgardo Cozarinsky
was born in Buenos Aires, lived for three decades in Paris and now commutes between both cities, with longer stays in his birthplace. He is a writer and filmmaker. Among his more than twenty books, the only ones translated into English are
Urban Voodoo
(prologue by Susan Sontag),
The Bride from Odessa
and
The Moldavian Pimp
. His films include fiction and essays (not to be seen as documentaries). When he turned 70, he embarked in a series of "chamber films" still in progress. He is a great tango enthusiast and can be seen almost every evening in one or another of the "milongas" of Buenos Aires.
(Photo: Verónica Chen)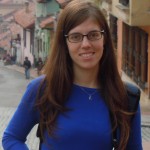 Karen Cresci
is a CONICET doctoral fellow and a member of the research group, "Problemas de la Literatura Comparada." She holds degrees from the Universidad Nacional de Mar del Plata and New York University, where she wrote her MA thesis on the English-Spanish tension in Junot Díaz's fiction and its translation into Spanish. Currently, she is finishing her thesis for the Maestría en Culturas y Literaturas Comparadas at Universidad Nacional de Córdoba, where she will begin her doctoral work in 2013.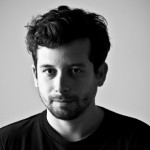 J.P. Cuenca
Born in Rio de Janeiro in 1978. Cuenca has been published in numerous anthologies both in Brazil and overseas. He is the author of the novels Corpo Presente (tr: Body Present Planeta, 2003), O dia Mastroianni (tr: The Mastroianni Day, Agir, 2007), O único final feliz para uma historia de amor é um accidente (tr: The only happy ending to a love story is an accident, Companhia das Letras, 2010), a book also published in Portugal, Spain, Germany, United States, Finland and France. He is the author of the anthology A última madrugada (tr: The Last Dawn, Agir, 2012) comprised of his chronicles previously published in Tribuna da Imprensa, Jornal do Brasil and O Globo. He has also contributed to publications such as Babelia (El País), Playboy, Vogue and Time Out. In 2007, he was selected by the Festival Hay as one of the most talented 39 young Latin America writers and last year he was chosen by Granta as one of the top 20 best Brazilian writers under 40.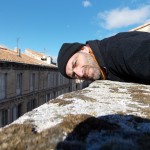 Ariel Dilon
Ariel Dilon was born in Buenos Aires in 1964. He is a writer, translator, journalist, editor, and teacher. Ariel has translated into Spanish the works of many authors including R.L Stevenson, Mark Twain, Marcel Schwob, Alfred Jarry, Clément Rosset, J.M.G. Le Clézio, Patricia Highsmith,Raymond Radiguet, Phillip Sollers, Jacques Lacan, Pierre Bourdieu, Jacques Derrida, Alexandre Dumas, Michel Foucault, Alexander Theroux, and Marc Augé. He contributes to the pages of Culture, a prominent journal of Rio de la Plata. In Spain, the author published the collection of short stories
El inventor de dioses y otros apócrifos chinos
. Ariel is also a part of the editorial team behind the art, essay and translation magazine
Las ranas
(http://revistalasranas.com.ar/).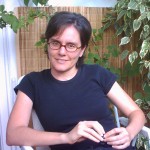 Mariana Dimópulos
translates both fiction and philosophy from English and German. She occasionally writes for the press. She has published two novels,
Anís
(Entropía, 2008) and
Cada despedida
(Adriana Hidalgo, 2010). Her relationship with the literature of the United States and Canada? A long and intense relationship with Faulkner and Flannery O'Connor, and, going a little further back, with Melville. A somewhat less defined one with the writers of the second half of the twentieth century. A longstanding relationship with the English language, full of admiration, of surprise and sometimes—though only sometimes—of exasperation.

Andrea Durlacher
has been leading writing workshops since 2003 and has been a lecturer at the Universidad de Montevideo since 2006. She has worked as a columnist for El País, El Observador, and Montevideo's Océano radio station. Her publications include a novel,
Esto es una pipa
, published by Penguin Random House in 2015, and a poetry collection,
Ni un segundo para arrepentirme
, which came out with Artefatto in 2004.

Joshua Edwards
directs and co-edits Canarium Books. He's the author of
Campeche
(with photographs by his father Van Edwards; Noemi Press, 2011) and
Imperial Nostalgias
 (Ugly Duckling Presse, 2013), and the translator of contemporary Mexican poet María Baranda's
Ficticia
. His poetry and translations have also appeared in
Chicago Review
, 
Colorado Review
, 
LIT
,
Practice
, 
Slate
,
Vanitas
, and elsewhere, and an essay about his favorite South American poet, Vicente Huidobro, is forthcoming from the Tavern Books
Honest Pint
subscription series. Currently a fellow at the Akademie Schloss Solitude, he and his wife, Lynn Xu, divide their time between Stuttgart, Germany and Marfa, Texas.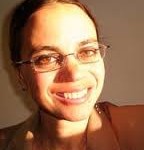 Aileen El-Kadi
holds a PhD in Latin American literature (University of Colorado at Boulder). She is an Assistant Professor and director of the Brazilian Studies Program at the University of Texas at El Paso. Her research interests are the representations of urban violence in contemporary literature and film in Brazil, Colombia, Mexico and Argentina; issues on immigration and the construction of masculinities.

Ellen Elias-Bursac
has been translating novels and non-fiction by Bosnian, Croatian, and Serbian writers for over twenty years, including writing by David Albahari, Daša Drndić, Antun Šoljan, Dubravka Ugrešić, Karim Zaimović. The ALTA's National Translation Award by was given to her translation of Albahari's novel
Götz
and
Meyer
in 2006. She is a contributing editor with
Asymptote
. Her translation of Daša Drndić's novel Trieste was shortlisted for the IFFP in 2013. To celebrate she read all the other shortlisted translations. Gerbrand Bakker's
The Detour
deservedly won the prize, but reading the other contenders together:
The Fall of the Stone City
by Ismail Kadare,
Traveler of the Century
by Andrés Neuman,
Bundu
by Chris Barnard, and
Dublinesque
by Enrique Vila-Matas was a compelling exercise in variety and remarkable writing/translation.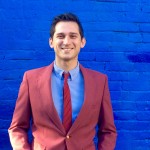 Craig Epplin
is an assistant professor at Portland State University, where he writes and teaches on contemporary Latin American culture. His first book, titled
Late Book Culture in Argentina
, was published by Bloomsbury in 2014.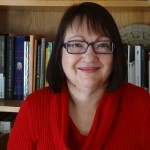 Carys Evans-Corrales
was born in London and grew up in Singapore, Kuala Lumpur, and Jamaica, where she had the chance to learn toddler-level Hainanese, German, and fluent Malay before leaving high school. She holds a degree in Linguistics from the University of York, specializing in Spanish and Swahili. She traveled to Salamanca with a bursary of the Spanish government; there, she fell in love with the Galician language and literature. She taught at Santiago de Compostela, finished a Ph.D in Spanish Literature at Rutgers University, and later joined the University of Pittsburgh at Bradford, where she now serves as Director of Foreign Languages.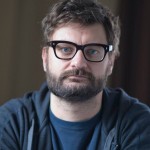 Federico Falco
was born in General Cabrera, a small village in the province of Córdoba, Argentina. He has published three books of short stories, one book of poems, and a novella. He has an MFA in Creative Writing from NYU and has participated in the International Writing Program at The University of Iowa. He was selected by
Granta
as one of the best Spanish-language writers under the age of 35. He currently lives in Buenos Aires, where he teaches a writing workshop at the Tomás Eloy Martínez Foundation. He constantly rereads Flannery O'Connor, John Cheever, and Steven Millhauser. He recently discovered and became fascinated with the short stories of Mavis Gallant and Lydia Davis.

Carolina Fernández
holds a degree in Literature from the University of Buenos Aires and is pursuing a Masters degree in Literary Studies at the National University Tres de Febrero. She works as an instructor and translator.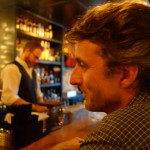 Hugh Ferrer
is the Associate Director of the International Writing Program, a senior editor at
the Iowa Review
, a lecturer at the University of Iowa, and a faculty member of the Iowa Summer Writing Program. His first exposure to Latin American literature was his father's full shelf of 1970's Avon Bard paperback editions of Gabriel García Márquez. Later, after college, reading broadly in world literature led to an immersion in Borges and Machado de Assis, among many others. And now, at the International Writing Program, he has the regular opportunity to meet and work with dozens of leading Latin and Central American writers, including many from Buenos Aires and Argentina, such as Martin Rejtman, Guillermo Martinez, Leopoldo Brizuela, Carlos Gamerro, Román Antopolsky, Pola Oloixarac, Maria Cristoff, and Federico Falco.  Two Central American authors whose work in translation he's enjoyed in the last year are Horacio Castellanos Moya, from El Salvador, and the Guatemalan writer Eduardo Halfon.
John Foster Fraser
(1868 – 1936) was a Scottish travel author. In 1896 took a bicycle trip across three continents and wrote
Round the World on a Wheel (1899). He worked as a journalist for the Yorkshire Post and published more than ten books, like Red Russia (1907) and The land of veiled woman (1913). He was knighted in 1917.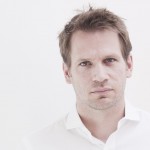 John Freeman

is Editor of Granta. His criticism has appeared in the Guardian, The New York Times and The Sydney Morning Herald. Between 2006 and 2008, he served as president of the National Book Critics Circle. His first book, The Tyranny of E-Mail, was published in 2009. How to Read a Novelist will be published by FSG in the fall.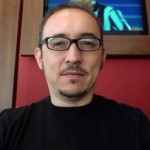 Carlos Freytes

says: My relationship with literature is purely playful, that of an avid reader—with the exception of a few false starts while I was in college. My career is in the social sciences, which I suppose you might consider a minor genre of literature. I spent the past six years between Buenos Aires and Chicago, where I went to do a Ph.D. in Political Science. My personal canon of American authors is both long and predictable: William Faulkner, F. Scott Fitzgerald, Truman Capote, J. D. Salinger, some of Tom Wolfe, John Kennedy Toole, Raymond Carver, Paul Auster. And Vladimir Nabokov, who isn't American, but whose novels often are.  In terms of newer releases, I really liked Jonathan Franzen's novel Freedom. I have also read David Leavitt's novels and short stories and enjoyed tremendously his capacity to portray the subtle horrors that make up every family tale.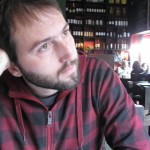 Julián Fuks

is a writer and literary critic. He was born in São Paulo to Argentine parents, and these origins can be overwhelming. He has managed to free himself somewhat from this excess of influence with a few of his books: Histórias de literatura e cegueira (Stories of Literature and Blindness), a work of fiction about Borges and other illustrious blind individuals, and Procura do romance (In Pursuit of the Novel), a work in indirect dialogue with Saer and Macedonio, prophets of the literary apocalypse.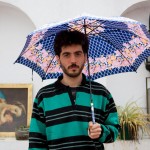 Eitán Futuro

was blessed by numerology on the day of his birth, and dedicated his formative years to contemplating the progressive destruction of the world, as manifested in his nuclear family – time vessel. In 1998, his parents find a box under his bed full of playdough inscribed with cuneiform script and a good luck dollar that his grandmother Pinina had brought from Florida, and promptly send him in for psychological assessment with an old friend who had worked for his mother in the Morot school, Jewish kindergarten teachers. When asked the meaning of the cuneiform writing, Eitán responded, "It doesn't mean anything," adding "It no longer exists" while writing his indigo micropoem #2 in a purple notebook with spiderweb relief. (Indigo micropoem #2: Heat and wind on a single device/ Oh! How I love you,/one device!") When the psychologist asked what he was writing, he said, "I'm making the future."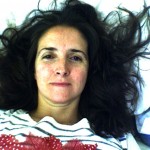 María Gainza
is a regular contributor to
Radar
, the culture supplement from Argentine newspaper
Página/12
, as well as to the journal
Artforum. 
She teaches a workshop on writing about art at Di Tella University.  In 2011, her book
Textos elegidos
(
Selected Writings
) was published by Capital intelectual.  She has worked as a correspondent for
The New York Times
in Buenos Aires and as editor of the Argentine art collection at the publishing house Adriana Hidalgo.  Her first American epiphanies were Salinger, Emily Dickinson, Carson McCullers, and Cheever.  A few months ago, she read everything she could find by Joan Didion and kicked herself for not having read her before.  She lives between Buenos Aires and an old house by the sea, in a little town that reminds her of Malibu and of a scrapyard, in equal measure.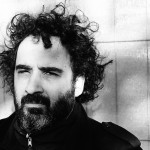 Martín Gambarotta
(Buenos Aires, 1968). His book
Punctum
was awarded the First Prize at the I Concurso Hispanoamericano Diario de Poesía.
Punctum
was published by Tierra Firme, Buenos Aires, 1996 and reedited by Mansalva and Ediciones VOX in 2011. His books include
Seudo
(2000),
Relapso+Angola
(2005),
Para un plan primavera
(2011) and the reedition of
Seudo / Dubitación
(2013), all of them by Ediciones VOX. In 2015, the house n direcciones published the prose piece
La abolición de los teclados
.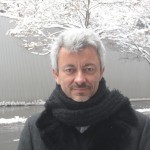 Carlos Gamerro
Carlos Gamerro was born in Argentina. He has published the novels
Las Islas
(1998,
The Islands
, 2012),
El secreto y las voces
(2002,
An Open Secret
, 2011)) and
La aventura de los bustos de Eva
(2004;
The Adventure of the Busts of Eva Perón
, 2015) and
Cardenio
(2106), about Shakespeare's lost play based on
Don Quixote
. He has translated Shakespeare's
Hamlet
and
The Merchant of Venice
into Spanish. He has written books on Borges and Joyce; his essays on Argentine literature,
Facundo o Martín Fierro
, won the Best Book of 2015 Award at the Buenos Aires Book Fair.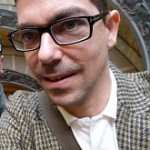 Mariano García
was born in 1971. He graduated with a thesis on the androgynous ideal and received his doctorate in literature in 2004 from the Universidad Católica Argentina. A CONICET researcher, he has translated various authors from both English and French. His publications include the essay Degeneraciones textuales. Los géneros en la obra de César Aira (Beatriz Viterbo, 2006) and the novels Letra muerta (Adriana Hidalgo, 2009) and Seres desconocidos (AH, 2012). He edited the anthology Escritos sobre la mesa. Literatura y comida (AH, 2014) with Mariana Dimópulos.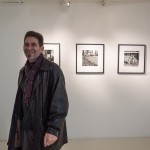 Jeffrey Goldstein
is a Chicago-based artist and collector, and current president of Vivian Maier Photography.  Having run his own carpentry business, Carpentry-Artworks, for many years, as well as with a solid background in painting and printmaking, Jeffrey's art is heavily influenced by the Chicago Imagists.  He sees collecting as a natural extension of his interest in the arts, and Vivian Maier Photography is the second largest collection of Vivian Maier prints today.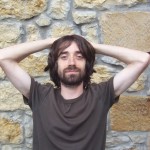 Juan Gómez Bárcena
(1984) has degrees in literary theory and comparative literature and history from Madrid's Universidad Complutense and in philosophy from UNED. He has received grants from the Fundación Antonio Gala, Fundación Caixa Galicia, INJUVE, Fundación BBVA, and FONCA, and was in residence at the Spanish Royal Academy in Rome. His short-story collection
Los que duermen
was selected by El Cultural as one of the best debuts of 2012 and was awarded the Premio Tormenta for Best New Author. In 2014 he published the novel
El cielo de Lima
(Salto de Página), which won the 2014 Premio Ojo Crítico from Radio Nacional de España and the 2015 Premio Ciudad de Alcalá de Narrativa, and which has been translated into six languages. He currently lives in Madrid, where he leads creative writing workshops.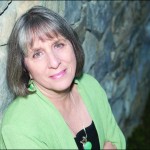 Mary Gordon
is the author of six novels, two memoirs, a short-story collection, and
Reading Jesus,
a work of nonfiction. She has received many honors, among them a Lila Wallace–Reader's Digest Writers' Award, a Guggenheim Fellowship, an O. Henry Award, an Academy Award for Literature from the American Academy of Arts and Letters, and the Story Prize. She is the State Writer of New York. Gordon teaches at Barnard College and lives in New York City.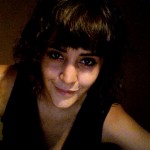 Nancy Gregof
studies Literature at the University of Buenos Aires with intense enthusiasm for literary theory. Since she was a child reading/writing and the plastic arts went together for her, and now she writes poetry or draws words in color in her blog (velapon.blogspot.com). She also edited independent poetry publications (ej.: difusión alterna ediciones 2013) and realized transcriptions, translations and critiques for "Cuadernos de Seguridad", books edited for the Ministerio de Seguridad de la Nación. She studies portuguese and croatian and at present she teaches spanish as a second language and takes part in creative writing workshops at UBA. Some of her favorite writers are Augusto Roa Bastos, Tracey Emin and Milan Kundera.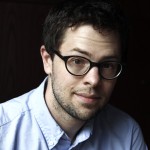 Derek Gromadzki
received his MFA in poetry from the Literary Arts Program at Brown University, where he held the Peter Kaplan Memorial Fellowship. He is currently a Presidential Graduate Fellow in Comparative Literature at the University of Iowa. With Forrest Gander, he just finished editing a selection of the Japanese poet Gozo Yoshimasu's work, entitled
Alice, Iris, Red Horse
, a volume which includes his own translation, with Sayuri Okamoto, of a selection from Yoshimasu's
Naked Memos
. Derek's poems have appeared in a variety of publications, including
American Letters & Commentary, Colorado Review, Drunken Boat, The Journal
, the
PEN Poetry Series, Seneca Review, Wave Composition
, and
Web Conjunctions
. A recently found copy of Roof Books'
Xul Reader
has taken over atop his stack of reading.

Audrey Hall
is a former Fulbright scholar who recently moved from Buenos Aires to Cleveland, OH. She earned a degree in Comparative Literature from Princeton University in 2013. She has translated various scholarly articles, short stories, children's books, and museum catalogs from Spanish into English, along with an as-yet-unpublished collection of stories by Silvina Ocampo.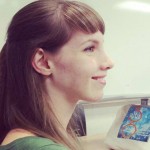 Anna Hardin
is a second-year student in the MFA in Literary Translation at the University of Iowa, where she has enjoyed involvement with the International Writing Program and bilingual readings for the MFA in Spanish Creative Writing. She is an avid consumer and translator of speculative fiction from English, Spanish, and Japanese. Her first published translation can be found in
Alpinist Magazine
.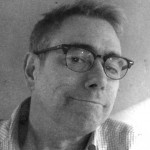 Ken Harvey
's stories have been published in over 20 literary magazines such as
The Massachusetts Review, The Nebraska Review
and
River Styx
. His writing is forthcoming in
The South Carolina Review
and
The Cimmaron Review
. He is the author of two books, a memoir and a collection of stories that won the Violet Quill Award for best new gay fiction at the Lambda Literary Festival in San Francisco. The Boston Globe called his memoir "powerful" and "moving," and it was selected by the American Library Association for its "Rainbow Book List," a compilation of LGBT books of significant importance. A Pushcart Prize nominee and recipient of a writing grant from the Massachusetts Artists Foundation, he holds an MFA from the Bennington Writing Seminars. Ken teaches writing in Cambridge, Massachusetts. He lives in Boston and Toronto with his husband and two basset hounds, Shakespeare and Willa.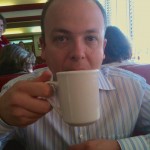 Charles Hatfield
is Associate Professor of Latin American Studies and Associate Director of the Center for Translation Studies at The University of Texas at Dallas, where he is an Editor-in-Chief of the journal
Translation Review
. His essays, translations, and reviews have appeared in journals such as
Revista Hispánica Moderna, MLN, Política Común
, and
World Literature Today
; he is author of
The Limits of Identity: Politics and Poetics in Latin America
(University of Texas Press, November 2015).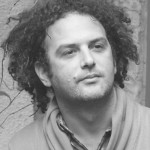 Iosi Havilio
was born Buenos Aires in 1974. He studied philosophy, music, and film. He wrote the novels
Opendoor
(Entropía, 2006),
Estocolmo
(Mondadori, 2010), and
Paraísos
(Mondadori, 2012).
Opendoor
and
Paraísos
were also translated into English and published by And Other Stories. His work has been included in the anthologies Buenos Aires
Escala 1:1, La joven guardia
, and
Madrid, con perdón
. He currently lives and works in Tigre, Argentina.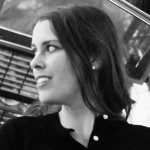 Janet Hendrickson
translated
The Future Is Not Ours
(ed. Diego Trelles Paz), an anthology of short stories by Latin American writers born since 1970. Her translations of fiction and essays from Spanish have appeared in publications including 
Granta, n+1, Zoetrope: All-Story, The White Review
, and 
Traviesa
. She holds an MFA in nonfiction writing from the University of Iowa and is currently a PhD student in Hispanic literature at Cornell. She deeply admires the writing and translations of Anne Carson and Eliot Weinberger and is rediscovering her love for the poets of the Latin American avant-garde.

George Henson
George Henson has published translations in a variety of venues, including The Kenyon Review Online, Words Without Borders, and World Literature Today. Among other writers, George has translated Elena Poniatowska, Alberto Chimal, Leonardo Padura, and Andrés Neumann. His published books include Poniatowska's
The Heart of the Artichoke
(Alligator Press 2012) and Luis Jorge Boone's
The Cannibal Night
(Alligator Press 2013). For the last two years, George has been in a quasi-monogamous relationship with Mexican writer Sergio Pitol, translating his memoirs
The Art of Flight
and
The Journey
, both forthcoming with Deep Vellum Publishing. He's hoping the affair will continue until all of Pitol is translated. Like Pitol's Marquise, he is never content to stay at home, so he goes out at five o'clock every morning to teach Spanish. At night, when not translating, he works on his dissertation on Sergio Pitol.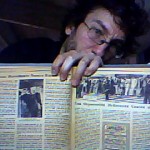 Guido Herzovich
was born in Buenos Aires, where he studied literature, produced well-intentioned cultural journalism, and taught and participated in writing workshops. His novel
Los salones
made the rounds of the literary prize circuit without leaving much of a mark, and he co-wrote the script to
Zanichi
, a short feature that was screened at BAFICI. He is pursuing, with more questionable intentions, a PhD at Columbia University and is the co-editor of
CríticaLatinoamericana.com
(web) and
El ansia
(print, coming soon). Dakota Editora will be publishing his translation of Ben Lerner's
Angle of Yaw
this year, which he birthed with cries of pleasure and pain. Since he is new to the guild (finally! a guild!), he doesn't have translator friends to recommend just yet. He would like to translate Serge Daney's
Persévérance
, but someone already has. Employing an innovative approach to translation first developed by D.F. Sarmiento, his aim is to sink his scalpel into the shifty body of poetry (http://cirujanosdewichita.wordpress.com). His blog (http://preparaciondelatesis.wordpress.com) is, without a doubt, his most cryptic work, but maybe also his most brilliant.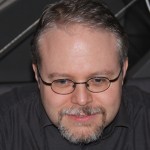 Wieland Hoban
was born in 1978 in London and studied Music together with German Language & Literature at Bristol University. His musical composition studies led him to Frankfurt where his first articles and translations on music analysis were published in specialist magazines. Since 2000 he has been writing regularly for specialist magazines such as
Musik & Ästhetikand Fragmen
, and the book series
New Music & Aesthetics in the 21st Century
. He also works as a translator for the Darmstadt International Summer Course for New Music. In addition to his translation work, musical composition is another of his main activities, for which he has won several prizes.

Hoag Holmgren
lives in Nederland, Colorado. The paleos project was inspired by the discovery in 2010 that a number of glyphs, signs, and geometric symbols recur in Paleolithic rock art around the world. Main Latin American literary obsession for the past few years has been
The Complete Poetry
by César Vallejo. Currently reading Adriana Lisboa (
Hut of Fallen Persimmons
) with past and repeating visits to Morábito as well as mainstays Paz, Neruda, Borges, Marquez. Poetry, fiction, and nonfiction have appeared in
Gettysburg Review, StoryQuarterly, Colorado Review, Denver Quarterly
, and
Mid-American Review
, among others. Articles on pedagogy and the arts in higher education have appeared recently in
To Improve the Academy
and
National Teaching and Learning Forum
.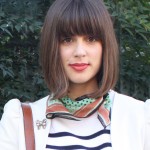 Rosario Hubert
is currently completing her PhD in Romance Languages and Literatures at Harvard University, where she teaches Portuguese as well as literature courses. Her dissertation, "Disorientations," focuses on representations of China and Japan in Latin American culture and explores the intersections between travel narratives, ideas of exoticism, and world literature. She has translated Daniel Galera and Clarice Lispector and plans to translate Paulo Scott and André Sant'Anna. She would love to translate Bernardo Carvalho and Zadie Smith and hopes to be able to translate something by Lu Xun.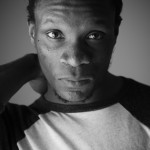 Ishion Hutchinson
was born in Port Antonio, Jamaica. His poetry collection,
Far District: Poems
(2010), won the PEN/Joyce Osterweil Award. Other honors include a Whiting Writers' Award and the Academy of American Poets' Larry Levis Prize. He an Assistant Professor of English at Cornell University and a contributing editor to the literary journal
Tongue: A Journal of Writing & Art
. http://ishionhutchinson.com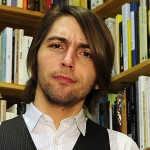 Juan Soto Ivars
is a writer and journalist from Murcia, Spain. He is the author of the novels
Ajedrez para un detective novato 
(Seville's 2013 Ateneo Prize for a novel by a young writer, forthcoming),
Siberia
 (awarded the Storm Prize as a literary discovery in 2012) and 
La conjetura de Perelman
; he also edited the anthology
Mi madre es un pez
 with Sergi Bellver. He was named one of the best young writers of 2012 by El Cultural and by his grandmother. He knows how to read and write.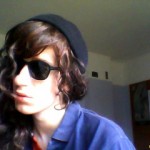 Nathan Jeffers
is a 23-year-old who lives in Tashkent (the Paris of Central Asia) and whose paint covered shirts and chalk dusted trousers bear witness to the daily onslaught of wrathful 3-year-olds. He holds degrees from both Sheffield and Cambridge Universities, adores Russia and can never remember his dreams.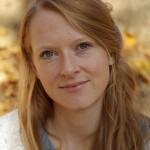 Anja Kampmann
was born in Hamburg in 1983. She studied at the University of Hamburg and at the German Institute for Literature in Leipzig. She's published poems and essays the about musicality and silence in the late work of Samuel Becket in several anthologies and magazines such as
Akzente
,
Neue Rundschau
,
Wespennest
and
Jahrbuch der Lyrik
. She was awarded with the MDR Literaturpreis in 2013 followed by the Wolfgang Weyrauch-Förderpreis at the Literarischer März in Darmstadt in 2015. Her first collection of poetry 'Proben von Stein und Licht' is nominated for the Ulla-Hahn-Literature Prize.

Masha Kisel
teaches English at the University of Dayton. She holds a doctorate in Slavic Languages and Literatures from Northwestern University. Her favorite literary genre is the short story, and she especially loves Salinger, Bradbury and Babel (in no particular order). When she is not teaching literature, reading literature or thinking about literature she gets her narrative fix from TV shows and writes about the good, the bad and Toddlers and Tiaras on her blog "Programmed Amusement."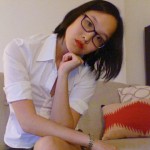 Debora Kuan
is a poet, fiction writer, and critic. She holds degrees from Princeton University and the University of Iowa Writers' Workshop, where she studied poetry. Her first book of poems,
XING
, was published by Saturnalia Books in 2011. Her fiction has appeared or is forthcoming in
The Brooklyn Rail, The Iowa Review, The Rumpus, Opium, Wigleaf
, and other publications. She has also written about contemporary art, books, and film for
Artforum, Art in America, Modern Painters
, and
Paper Monument
. She is working on a novel. Like Julio Cortázar, she too is an axolotl.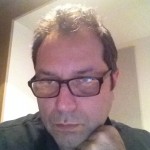 Reinaldo Laddaga
was born in Rosario, Argentina, and studied in Rosario and New York, where he lives. He is the author of nine books, many essays and two music theater pieces. His latest books include a collaboration with eighteen composers titled Things that a mutant needs to know, and (in Spanish) A Prologue to my Father's Books, Aesthetics of Laboratory, and Three Secret Lives: John D. Rockefeller, Walt Disney, Osama bin Laden. His website is
here
. The North American books that he has found most impressive in recent years are Lydia Davis' Collected Stories and William T. Vollmann's Rising Up and Rising Down.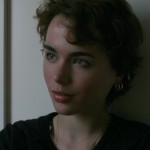 Victoria Lampard
has contributed travel writing and journalism to various student publications, and works as a freelance photographer. She is a Spanish and Philosophy student at the University of Oxford.

Milton Laufer
holds a degree in Philosophy from the UBA and a certificate in Music and Multimedia Production. The recipient of a CONICET fellowship, he is currently finishing a PhD in Philosophy at UBA, and an MFA in Creative Writing at NYU. In 2007 he received a prize from SADAF for his contributions to research in the field. He also developed the curriculum of a program in Art and New Technologies for UNQ. In 2006, the Telefonica Foundation awarded him a grant for the first workshop in digital art held in Argentina. His poetry and digital art can be viewed here; he has also collaborated with artists including Julia Masvernat, Belén Gache, Jorge Macchi, Roberto Jacoby and Gustavo Romano on site-specific shows in cities throughout America and Europe. He published a collection of poems and his short stories have appeared in anthologies; he was an Associate Editor of BAR in the magazine's first year.

Addie Leak
has translated, among other things, the subtitles for Martinican Fabienne Kanor's film 
Husbands of the Night
, Khaled Khalifa's pleas for raised consciousness about Syria in the Huffington Post (Feb 2012), and the Congolese short story "Me and My Hair" by Bibish Marie-Louise Mumbu, forthcoming in 
91st Meridian
. While she still translates primarily from French, she entered into Spanish-language literature through Lorca, Cernuda, and Goytisolo and came to Borges' short stories through his translation theory, thereby discovering a love of Latin American literature. Most recent favorite read (more accurately, most recent obsession) in translation: Clarice Lispector's
Agua Viva
, translated by Stefan Tobler.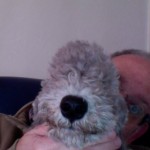 David Leavitt
says: my new novel,
The Two Hotel Francforts
, which is set in Lisbon in the summer of 1940, will be published in the US in October and in the UK in December. Among the many Latin American writers I admire are Borges, Machado de Assis, and Tomas Eloy Martinez. Among novels set in Latin America but written in English, favorites include Malcolm Lowry's
Under the Volcano
, Leonora Carrington's
The Hearing Trumpet
, and Victor Serge's
Unforgiving Years.
I teach in the MFA program in Creative Writing at the University of Florida, where I edit the literary journal
Subtropics
.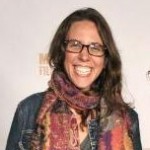 Leah Leone
Leah Leone is Assistant Professor of Translation and Interpreting Studies at the University of Wisconsin-Milwaukee. She is sorry to have just finished Dan Vyleta's newest novel,
The Crooked Maid
, because she did not want it to end. And she is currently being devastated by Chantal Wright's fantastic experimental translation of Yoko Tawada's
Portrait of a Tongue
.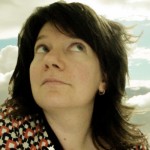 Mara Lethem
has translated novels by David Trueba, Albert Sánchez Piñol, Javier Calvo, Patricio Pron and Pablo De Santis, among others. Her translations have appeared in
The Best American Non-Required Reading 2010
,
Granta
,
The Paris Review
and
McSweeney's
. She is currently working on a novel by Marc Pastor.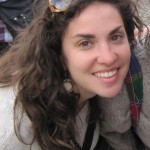 Hilary Levinson
is a doctoral candidate in comparative literature at the University of Michigan. Her research focuses on distance, expatriation, and translation in contemporary Chilean and Argentine novels, as well as on the relationship between photography, film, and text. She also enjoys reading and writing about pop culture, cooking, and doing yoga. She lives in Ann Arbor, Michigan.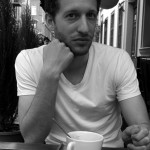 Adam Z. Levy
is a writer and translator. His work has appeared appeared in
Music & Literature, The American Reader, B O D Y Literature, The Millions, World Literature Today
and the
Los Angeles Review of Books
. He lives in New York.

Victoria Liendo
is a Literature graduate from the University of Buenos Aires. In 2007 she moved to Paris to study French for three months, and remains there to this day. She completed a Masters in Literature and Literary Theory in the University of Paris 8, where she is now writing her doctoral thesis on the construction of the self in Victoria Ocampo and Witold Gombrowicz. She speaks Spanish, English, French and Italian. This fourth language inspired her, and she believed that Polish was going to be like English… but this is proving not to be the case.

Daniela Lima
studied Physics, Journalism and is currently working toward a Master's in Philosophy at the Universidade Federal do Rio. She's the editor of Caixa Preta Editora, which publishes collaborations from artists and writers, and works at the Instituto Moreira Salles. Her first novel,
Anatomia
, appeared in 2012. She's writing the biography of the writer Maura Lopes Cançado, the first woman to fly an airplane in Brazil in the 1940s. She lives in Rio de Janeiro.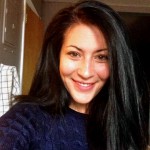 Ada Limón
is the author of
Sharks in the Rivers
(Milkweed Editions, 2010) and
Bright Dead Things
(Milkweed Editions, 2015). She teaches at New York University, Columbia University, Queens University of Charlotte--MFA Latin America Program, and the Provincetown Fine Arts Work Center. She lives in Lexington, Kentucky, Sonoma, California, and Brooklyn, New York.

Natalia Litvinova
was born in Gomel, Belarus.  Her family immigrated to Argentina when she was ten years old. She has published the following volumes of poetry:
Esteparia
(
Steppes
),
Balbuceo de la noche/Balbutiement de la nuit
(
Night's Babble,
published bilingually in Spanish and in Stéphane Chaumet's French translation),
Grieta
(
Breach
),
Cortes invisibles
(
Invisible Breaks
),
Cartas de la locura
(
Letters from Insanity
),
Todo ajeno
(
Nothing Belongs
), and
Rocío animal
(
Animal Dew
)
.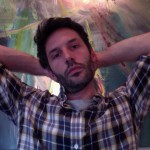 Mariano López Seoane
holds a PhD in Latin American Literature from NYU. He currently teaches Latin American history, culture and literature at NYU Buenos Aires and in the Master's program in Literary Studies at UNTREF. He is also the recipient of a CONICET postdoctoral fellowship, a translator, and an occasional contributor to the visual arts of Argentina and the region at large. In his free time, he helps run the contemporary art space miau miau. Recently, he has spent countless hours obsessively underlining essays by Rosalind Krauss, few of which have been translated into Spanish. A compulsive re-reader of Stendhal and of Rilke, among the newest of the new he likes the lyrical excesses of Ariana Reines and Tao Lin.

Elizabeth Lowe
Elizabeth Lowe is Professor and Director of the Center for Translation Studies at the University of Illinois at Urbana-Champaign. She translates Brazilian fiction of the 19th-21st centuries into English.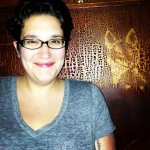 Carmen Maria Machado
 is a fiction writer and essayist whose work has appeared or is forthcoming in
 AGNI, Tin House's
Open Bar,
The American Reader, Five Chapters, Best Women's Erotica 2012
, The Paris Review Daily, 
VICE
, The Hairpin, The Rumpus, L
os Angeles Review of Books
, and many other publications. She is a graduate of the Iowa Writers' Workshop and the Clarion Science Fiction & Fantasy Writers' Workshop.  When she was fifteen, an English teacher handed her a copy of Gabriel García Márquez's
One Hundred Years of Solitude
, and nothing was the same after that.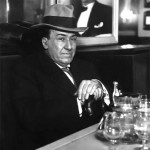 Antonio Machado
(1875–1939) was a Spanish poet and a key figure in the cultural movement known as the Generation of '98. His work dwells on the landscapes of Spain, especially Castilla, and is influenced by medieval poetry, French surrealism, social realism, spiritual conflicts, and the philosophy of Henri Bergson. Contemporary poets such as Geoffrey Hill, Derek Walcott, and Robert Bly have acknowledged his impact on their own work.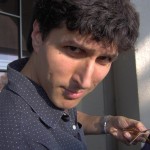 Anthony Madrid
lives in Chicago. His poems have appeared in
B O D Y, Boston Review, Fence, Gulf Coast, Iowa Review, Lana Turner, LIT, Poetry
, and
Volt
. His first book is called
I AM YOUR SLAVE NOW DO WHAT I SAY
(Canarium Books, 2012).

Vivian Maier
(French/American, 1926-2009) thrilled the world when her photographs and life story went viral after being posted online. Born in New York City, she spent her childhood in France and returned to New York in the late 1930s. She later moved to Chicago, where she worked as a nanny for about forty years supporting herself and her passion for photography. Maier created more than 100,000 negatives, but showed few images to anyone. Her body of work remained unknown until being discovered in 2007. Following Maier's death, champions of her photography have been managing her archives and organizing exhibitions and events across the United States and around the world.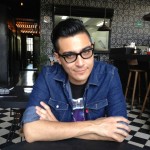 Tryno Maldonado
(Zacatecas, México) has published the collection of short stories
Temas y variaciones
(2002), the novel
Viena roja
(Planeta, 2005), an anthology of Mexican writing
Grandes hits, vol. 1
(Almadía, 2008) and
Temporada de caza para el león negro
(Anagrama, 2009), which was among the finalists for the XXVI Herralde Prize.
Teoría de las catástrofes
(Alfaguara, 2012) is his most recent novel. He has lived in the city of Oaxaca for years.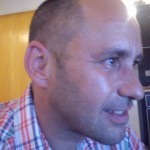 Rodrigo Marchán
says: my first exposure to translation was a selection of poems by Bukowski published by Emptybeercan, a house started by Federico Ludueña in Argentina in the early 90s. Ludueña's translations were noble and correct, but certain parts just sounded strange to me. There was something about the original tone that just wasn't there. Latin American Spanish isn't the same as Spanish Spanish. After Bukowski died, Planeta published a two-volume bilingual edition of selected poems. This time the drawback was Jorge Lanata's prologue, but in the book itself you could see the connection that the translator established with the voice of the author. After that I went back over the whole list of North American writers I had liked before: Henry Miller, Salinger, Fitzgerald, some of Faulkner and Ferlinghetti and the guys from City Lights. The Canadian infiltrator Leonard Cohen, and later on, Cheever, Carver, and Foster Wallace. One thing I read recently that needs to be translated is Elizabeth McCracken's
Here's Your Hat What's Your Hurry
.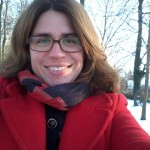 Inés Marcó
was born in Concordia, Argentina, in 1984. She currently lives in Paris.  She studied at the National University of the Arts (IUNA) in Buenos Aires and learned a lot from Pablo Siquier, Juan Doffo, Gabriel Baggio, and Ernesto Ballesteros. She's interested in a number of problematics in art and painting. She began painting with gouache after seeing Laylah Ali working. She likes the art of Roni Horn, Liliana Porter, and many others.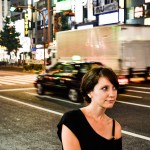 Patricia Marechal
has a philosophy degree from the University of Buenos Aires. She lives in Boston, where she is pursuing a Ph.D. in Philosophy at Harvard University. She works on metaphysics, philosophy of action, and philosophy of mind in Ancient philosophy. She reads Ancient Greek, she loves cinema, and is obsessed with cats.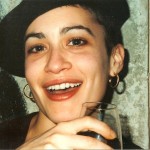 Eva Marer
(1969 – 2009) spent her childhood in Bloomington, Indiana. Daughter of a German mother and Hungarian father, she grew up navigating three cultures. Graduate of Columbia University's journalism school, she was an accomplished journalist covering finance, fashion and women's health issues for Vogue, Marie Claire, Self, Worth and Health. Her first love was always fiction. An excerpt of her posthumous novel-in-stories,
Pleasure
, was published in the Summer 2009 issue of the literary magazine
Open City
. The full collection will appear in book form in 2013.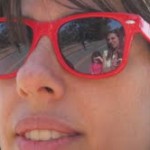 Marina Mariasch
was born in Buenos Aires. She studied Literature at the UBA and Sociology of Culture at UNSAM. Her poetry collections include
coming attractions
(1997),
XXX
(2001) and
tigre y león
(2005). In 2009,
el zig zag de las instituciones
received the support of the Fondo Metropolitano de las Artes. En 2011, she published her first novel,
El matrimonio
.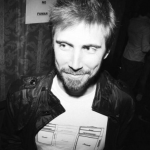 Santiago Martorana
studied Literature at the University of Buenos Aires. He works on "Internet stuff," writes television scripts and book reviews for digital and print media, and teaches contemporary literature. North American narratives have had a major impact on him since he was seven, when he would spend his nights watching "Green Acres" and "The Donna Reed Show." More recently, he has been devouring the work of writers like Ben Lerner, Nicholson Baker, Sheila Heti, and Jeffrey Eugenides. From the dunes of the Argentine desert, he prays daily to Fogwill and dreams of his reincarnation. He is a casual drinker of Thelorr.

Maryia Martysevich
is a Byelorussian poet and translator. She lives in Minsk.

Pablo Maurette
writes essays and teaches comparative literature at the University of Chicago. He edited and translated works by Porphyry, Robert Burton, and Thomas Hobbes. His first book,
El sentido olvidado: ensayos sobre el tacto
(
The Forgotten Sense: Essays on Touch
) was published by Mardulce Editora in 2015. Some of the authors he has read the most in the past couple of years are Lucretius, Plotinus, Sir Thomas Browne, Doris Lessing, W.G. Sebald, and Karl Ove Knausgaard.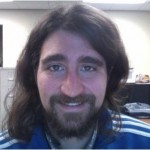 Chris Meade
lives in Michigan where he is writing a comparative study of America and Anti-America in US-American and Latin American fiction. A long-time resident of the US Midwest, Chris got confused about what "America" means. After years of study, he is still confused. He is currently focused on the historical nomadism of authors like Alejo Carpentier, Willa Cather and Samuel Delany. In these authors' works, characters wander through geographical territories but find themselves moving between historical epochs. This nomadism within history demonstrates American pluralism without stooping to the nationalist or homogenizing clichés of mestizaje or the melting pot. Chris also loves William Faulkner, Graciliano Ramos, Ricardo Piglia, Luisa Valenzuela, Joanna Russ, Poul Anderson and lots of others. He would love the opportunity to translate the work of Carlos Sussekind and to write a study on the uncanny similarities between Herman Melville and Roberto Bolaño.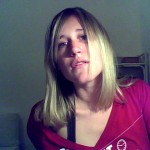 Valeria Meiller
studied literature at the University of Buenos Aires and is now an editor, cultural critic, teacher, and translator. She has published two books of poems,
El recreo 
(2010) and the co-authored work
Prueba de soledad en el paisaje
(2011). She is currently at work on her next book,
El mes raro
(2013). She is a fan of North American literature, and especially of writers from her generation, like Megan Boyle and Tao Lin, both of whom she and Lucas Mertehikian have translated for Dakota Editora. A few North American poets, Marianne Moore and Elizabeth Bishop among them, as well as short story writers like Lorrie Moore and the Canadian Alice Munro, played an important role in her decision to become a writer.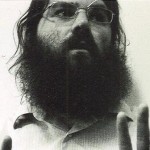 Ben Merriman
is a doctoral student in sociology at the University of Chicago and the fiction editor at
Chicago Review
. His stories and essays have appeared in dozens of journals; read more at benmerriman.tumblr.com.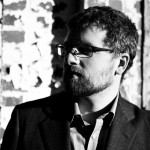 Lincoln Michel
's fiction and essays appear in
Tin House
,
NOON
,
Electric Literature
,
The Paris Review Daily
,
The Believer
, and elsewhere. He is a founder and co-editor of the arts and literature magazine
Gigantic.
He lives in New York City. You can find him online at
lincolnmichel.com
. Lincoln says: Jorge Luis Borges—along with Franz Kafka—obliterated, in the best possible way, my conception of what short fiction could be or achieve. I believe the first story of his I read was "Man on Pink Corner" ("Hombre de la esquina rosada"), which is perhaps one of his more "traditional" stories yet remains odd and exciting. His essays are truly fantastic as well. I still return to him frequently to borrow and steal. More recently, I have been reading and enjoying a fair amount of Roberto Bolaño, César Aira, and Clarice Lispector.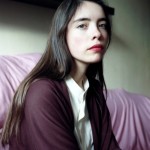 Luna Miguel
I'm 23 and live in Barcelona. I've published books of poetry and fiction. I write for PlayGround. I edit for El Gaviero Ediciones. I'm on Twitter and Instagram at @lunamonelle.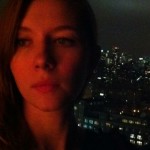 Szilvia Molnar
, born in Hungary, but raised in Sweden, is a writer and artist living in New York City. Her writing has been published in Little Brother, Two Serious Ladies, Electric Cereal, Imperial Matters, and Butterfly Knives and Sea Salt. Her artwork has been published by Girls Get Busy, Flavorwire, Jezebel, Matavilela, and Icon – El Pais. They are also collected here: szilmolnar.tumblr.com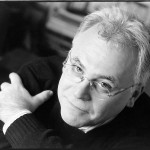 Juan Carlos Mondragón
is from Montevideo, Uruguay. He received his doctorate in Barcelona with a dissertation on the theoretical work of Joaquín Torres García and in Paris with a dissertation on the prose of Juan Carlos Onetti. He is currently a Professor of Literature at the University of Lille. In addition to teaching, he writes fiction. His three most recent books are:
Bruxelles piano-bar
(2010),
Barcelona senza fine
(2011), and this year's
La fuente del relato
(
The Story's Source
).
(Photo: J.Foley)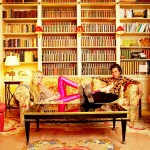 Thibault de Montaigu
is a writer and journalist whose work has appeared in
Libération, Le Figaro, Jalouse, Paris Match, L'Officiel, l'Optimum, Milk Magazine
and
Barzon
. He has written four books; his most recent novel,
Zanzibar
, was published last year by Fayard Editions and is coming out in Spanish by Mardulce in 2014. His essay
Le sexe imaginaire
is forthcoming in 2015 by Grasset.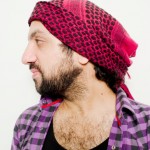 Fernando Montes Vera
is an Argentinian writer and linguist. He has taught Spanish and Academic writing in universities both in the US and his home country. Currently, he teaches at a federal prison through the University of Buenos Aires, where he also works as a researcher and translator for the Analysis of mass media languages and Sociolinguistics courses. His first novel,
The Reed College Massacre
(Dakota novel award, 2012)
,
narrates a journey to U.S. academia within the theoretical and methodological framework of a mass shooting. As a reader and spectator, he feels inspired by the theatrical work of Maruja Bustamante and the poetry of Diego de Aduriz. He looks forward to translating their works in the future.
(Photo: Paula Salischiker)

Joel Morris
received Ph.D. in Comparative Literary Studies in 2011 from Northwestern University, where he has continued to teach courses in language and literature. His stories and articles have appeared in American Literary Review, The German Quarterly, and The Journal of Modern Literature, among others. He has just completed a novel. 

Adam Morris
Adam Morris is a writer and translator in San Francisco. His translation of Hilda Hilst's With My Dog-Eyes is forthcoming from Melville House this spring.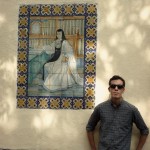 Miguel Muñoz
was born in Quito in 1990, but was raised in a small coastal town. He studied Literature and Journalism. He is the co-founder and editor of Matavilela. His writing has been published in Cartón Piedra, Expreso, Hoy, Gkillcity, and Ojo Seco. Almost daily he tells stories and recommends stuff on his Twitter account: @migueldixit

Julia Napier
was born in the United States. She studied Literature at Haverford College in Philadelphia and received an MFA in creative writing from Goldsmiths College in London. She is a writer, translator, photographer, and yoga instructor. She has lived in Buenos Aires with her husband and two children for twenty years. Among her many publications in Argentina and elsewhere are
Argentina as seen by 25 women from 18 countries
and the anthology
Argentinian Women
. She recently collaborated on the script of Paula Schargorodsky's "35 and Single" and the artist Lendro Erlich's book
The Ordinary
.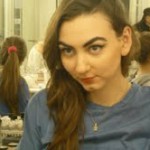 Marfa Nekrasova
was born in Moscow. She is an art critic and historian for GITIS, the Academy of Theatrical Arts in Moscow. She has participated in archeological expeditions in the Ukraine, like the Church of the Diezmos in Kiev and Beliaus, the Greek-Scythian settlement in Crimea. She has written for various Moscow media venues and published a guide about secret places in Moscow. Attracted by Latin American cinema, she moved to Buenos Aires to study screenwriting in the Eliseo Subiela film school. She translates contemporary theater plays from Russian and is organizing the Rantes short film festival.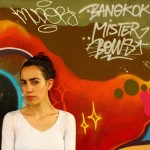 Laura Cecilia Nicolás
was born in Buenos Aires and studied Philosophy at the University of Buenos Aires. She spent a few years living in Germany and France, where she earned an MA in Philosophy and Contemporary Cultural Criticism at the University of Paris VIII. Laura has held fellowships at the Goethe-Institut in Berlin and the DAAD. Now she lives in Buenos Aires, where she works as a translator and interpreter of German, French, and English, in addition to her work as an affiliated researcher with the Department of German Literature of the University of Buenos Aires.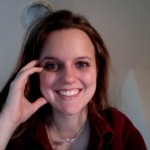 Alex Niemi
is a translator from French, Spanish and Russian studying at the University of Iowa's MFA program in Literary Translation. She is also currently working with Chilean author Matías Correa and Uzbek poet Alina Dadaeva. Latin American readings she's recently enjoyed include Federico Falco and Marosa di Giorgio.

Julia Ostmann
translates from Spanish. Currently she studies creative writing, Spanish, and the history of science at Harvard University, where she writes for several student newspapers and magazines. In Buenos Aires, she has taken classes at the University of Buenos Aires, Torcuato di Tella University, and the National University Institute of Art. Some of her literary role models include Zadie Smith, Gabriela Mistral, Joan Didion, Alfonsina Storni, Karen Russell, and Thornton Wilder. She is a native Southern Californian.

María Agustina Pardini
was born in Argentina and is passionate about books, drama and traveling. She graduated as a Literary Scientific Translator and, years later, did a Masters in English Language. She started studying drama at a very early age, and has acquired diverse acting techniques from a variety of schools. She is currently studying Comparative Literature at the University of Buenos Aires. She works as a theatre writer for various magazines and journals in both English and Spanish. She fell in love with London the first time she went there to take a course, and has not been able to stop herself from returning ever since. She is also fluent in French.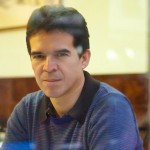 Edmundo Paz Soldán
is a professor of Latin American literature at Cornell University. He is the author of ten novels, including
Río Fugitivo
(1998),
La materia del deseo
(2001),
Palacio Quemado
(2006),
Los vivos y los muertos
(2009) and
Norte
(2011); and of the short story collections
Las máscaras de la nada
(1990),
Desapariciones
(1994),
Amores imperfectos
(1998) and
Billie Ruth
(2012). He is also the co-editor of
Se habla español
(2000) and
Bolaño salvaje
(2008). His most recent book is
Iris
(Alfaguara, 2014). His work has been translated into ten languages and has received numerous prizes, including the Juan Rulfo prize for short fiction (1997) and Bolivia's National Prize for the novel (2002). He was a Guggenheim Fellow in 2006. He is a contributor to various publications, including
El País
,
La Tercera
,
Etiqueta Negra
,
Qué Pasa
(Chile) and
Vanity Fair
(España).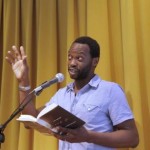 Rowan Ricardo Phillips
is a poet, essayist, and translator. His book
The Ground
, won the 2013 GLCA New Writers Award for Poetry. His other books include
When Blackness Rhymes with Blackness
, and a translation from the Catalan of Salvador Espriu's
Ariadne in the Grotesque Labyrinth
. Phillips has taught at Harvard and Columbia and is currently Associate Professor of English at Stony Brook University, where he directs the Poetry Center. He is the recipient of the 2013 PEN Joyce Osterweil Award for Poetry.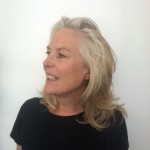 Melissa Phipps
is a writer and City Parks/anti-golf activist. She graduated from Barnard and Columbia's MFA program and has had stories published in New Letters, Arkansas Review, and Prairie Schooner. At the moment she is finishing her as yet unnamed memoir. She has had a long romance with South American writers including Neruda and Clarice Lispector, but it is the collected short stories of Marquez that she uses as a shield against Thanksgiving dinners and other disagreeable situations. She lives in New Orleans, that unwitting twin of Buenos Aires, a hallucination of a city translated into Criollo by Borges.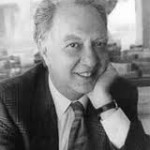 Sergio Pitol
was born in Puebla, 1933. Mexican novelist, essayist and translator. His novels are exercises in style which, with erudite humor, bring forth a disenchanted gaze upon reality. He's published twenty novels and a book of essays,
The Art of Flight
, forthcoming by Deep Vellum Publishing, of which The marquise… is a chapter. In 2005 he received the Prize Cervantes for his lifelong contribution to literature.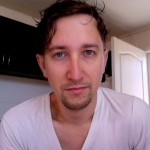 John Pluecker
is a writer, interpreter, and translator. His work is informed by experimental poetics, radical aesthetics and cross-border cultural production. His texts have appeared in journals in the U.S. and Mexico, including
The Volta, Mandorla, Aufgabe, eleven eleven, Third Text, Animal Shelter, HTMLGiant
 and 
Literal
. He has also done textual improvisation with experimental musicians and dancers, and has translated numerous books from the Spanish, including 
Tijuana Dreaming: Life and Art at the Global Border
,
Feminism: Transmissiones and Retransmissions, 
essays by leading Mexican feminist Marta Lamas, and 
Magnitud/e,
a chapbook of conceptual poetry by Marco Antonio Huerta and Sara Uribe. He has published three chapbooks, 
Routes into Texas
, 
Undone
, and 
Killing Current
.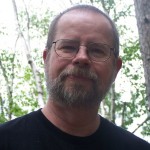 Kenneth Pobo
has a new book forthcoming from Blue Light Press called
Bend Of Quiet
. In 2013 Eastern Point Press published his chapbook called
Placemats
. He teaches creative writing and English at Widener University in Pennsylvania.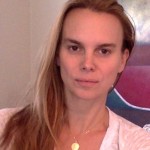 Gabriela Poma
is of Salvadoran and Nicaraguan parentage, and is currently a doctoral candidate in Romance Languages and Literatures at Harvard University. She lives between the U.S. and Central America with her husband and three children.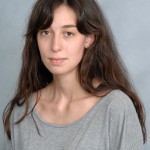 Anne Posten
translates contemporary German poetry and prose. Her translation of Tankred Dorst's novella This Beautiful Place appeared with Hanging Loose Press in May 2012, and her translations of poetry by Thomas Brasch and Uwe Kolbe have appeared inWords Without Borders and FIELD. In 2008, she received an honorable mention from the Susan Sontag Prize for Translation for her proposal to work on Albert Ostermaier'sHeartcore. She currently resides in Queens, New York, while pursuing an MFA in Creative Writing and Literary Translation at Queens College, CUNY, where she also teaches in the English Department.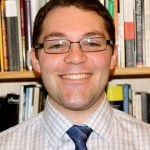 Daniel Evans Pritchard
is a poet and critic from Boston. He is the founding editor of The Critical Flame, a journal of long-form reviews and criticism, and works as the Marketing Director for Boston Review. His poems have appeared in The Battersea Review, Little Star, Fulcrum, and elsewhere. Currently working on a new English-language edition of Antonio Machado's poetry, Daniel has also tried his hand at translations of Sergio Raimundi, Selen Catalina Arango Rodríguez, José Agustín Goytisolo, Rafael Alberti, and Juan Ramón Jiménez, among others. All art is a form of transcendent failure, none more so than translation.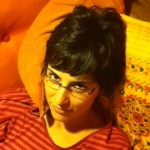 Agnieszka Julia Ptak
studied literature at the graduate level at the University of Buenos Aires. She teaches workshops on Argentine and Latin American literature as well as English and Spanish as Second Languages.  From time to time, she publishes and/or translates. Her obsession with reading is longstanding. She always read and still reads (almost) anything that falls into her lap.  Among the places she has visited recently are Uhart, Goytisolo, Nielsen, Piñera, Arlt, Neuman, Casas, Kapuściński, as well as others. Another of her obsessions and passions is new languages. Hence she is now studying her forgotten mother tongue, Polish, as well as beginning her study of the cinematographic idiom.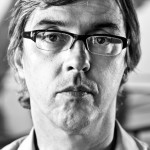 Nuno Ramos
(Sao Paulo, Brazil, 1960) is a visual artist, film director, and writer. His art has been featured in numerous exhibitions, including the 1995 Venice Biennale, where he represented Brazil. In 2007 he was awarded the Barnett Newman Foundation Prize in recognition of his work. Nuno has published poetry, such as
Cuyo
and
Junco
; essays, such as
Ensayo general
and
Ó
; and fiction, such as
O pao de corvo
and
O Mau Vidraceiro
. He has won the Portugal Telecom Literature prize twice: once in 2001 for
Junco
and again in 2008 for
Ó
.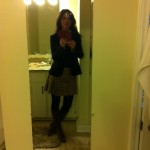 Victoria Redel
is the author of three books of poetry, most recently
Woman Without Umbrella
, and three books of fiction with a new collection of stories,
Make Me Do Things
, forthcoming in the fall of 2013. 
Loverboy
 was awarded the 2001 S. Mariella Gable Novel Award and was adapted for a feature film directed by Kevin Bacon. Redel is on the faculty of Sarah Lawrence College. She has received fellowships from the National Endowment for The Arts and the Fine Arts Work Center. She currently serves as vice president of PEN American Center. She says: I have been quite influenced by many of the Central American poets, Claribel Allegria among them, and am a big reader of Clarice Lispector. My first novel was translated into Portuguese, which was a lovely thing.

Giovanna Rivero
is passionate about literature and language. She was born in Buenos Aires, Argentina, where she studied translation and editing until she moved to Ireland in 2011. Since then, she has been working as an interpreter and language teacher while also working on literary translations for pleasure, such as "Knock, knock" by Brock Clarke for the Iowa Review and volunteer as a translator and interpreter for the Irish Latin American Solidarity Centre. Through her passion for art, literature, music and education, she has a deep belief in the use of culture as a tool to bridge the World's communication divisions.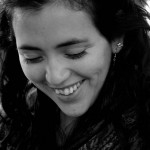 Alejandra Rivero
is passionate about literature and language. She was born in Buenos Aires, Argentina, where she studied translation and editing until she moved to Ireland in 2011. Since then, she has been working as an interpreter and language teacher while also working on literary translations for pleasure, such as "Knock, knock" by Brock Clarke for the Iowa Review and volunteer as a translator and interpreter for the Irish Latin American Solidarity Centre. Through her passion for art, literature, music and education, she has a deep belief in the use of culture as a tool to bridge the World's communication divisions.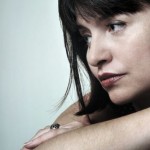 Paola Cortés Rocca
holds a PhD in Romance Languages & Literatures from Princeton University. She has taught at the University of Buenos Aires, the University of Southern California, and San Francisco State University, where she served as Chair of the Department of Foreign Languages. She is currently a Conicent fellow, teaching at UNTREF. Her books include
El tiempo de la máquina
(
Machine Time
) and
Eva Perón: Imágenes de vida, relatos de muerte
(
Eva Perón: Images of Life, Stories of Death
)
,
which she co-authored with Martín Kohan. She co-edited
Políticas del sentimiento
(
Sentimental Policies
)
and has published essays on photography and aesthetics in magazines like
October
,
Mosaic
,
Iberoamericana
,
Journal of Latin American Cultural Studies
, among others, on the works of such photographers as Andrés Serrano, Alejandro Kuropatwa, Alessandra Sanguinetti, Eduardo Gil, Marcelo Brodsky y Gabriela Liffschitz, among others.
(Photo: Sebastian Freire)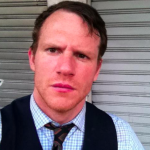 Michael Romano
is a writer based in New Haven.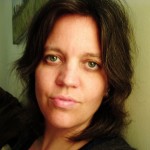 Andrea Rosenberg
translates from Spanish and Portuguese. Her translation of David Jiménez's powerful collection of essays on Asia,
Children of the Monsoon
, will be published later this year. Among her favorite Latin American writers are Luis Sepúlveda (whose absolutely brilliant
Patagonia Express
was translated into English as
Full Circle
by Chris Andrews), Angélica Gorodischer, and Tomás González.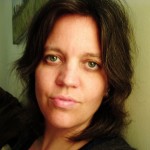 Andrea Rosenberg
is a translator from Spanish and Portuguese. Among her published and forthcoming full-length translations are Tomás González's
The Storm
(Archipelago Books 2018), Inês Pedrosa's
In Your Hands
(AmazonCrossing 2018), Aura Xilonen's
The Gringo Champion
(Europa Editions 2017), Juan Gómez Bárcena's
The Sky over Lima
(Houghton Mifflin 2016), and David Jiménez's
Children of the Monsoon
(Autumn Hill Books 2014). She holds an MFA in literary translation and an MA in Spanish from the University of Iowa, and she has been the recipient of awards and grants from the Fulbright Program, the American Literary Translators Association, and the Banff International Literary Translation Centre.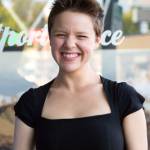 Anna Rosenwong
is a translator, editor, poet, and educator. Her publications include Rocío Cerón's
Diorama
(winner of the 2015 Best Translated Book Award), several chapbooks, and a collection of poetry by José Eugenio Sánchez (forthcoming from Autumn Hill Books). She is the translation editor of Anomaly. See more at annarosenwong.com.

Samuel Rutter
is a writer and translator based in Melbourne, Australia. A contributing editor to the journal
Higher Arc
, he is currently completing his PhD in post-milennial fiction from the Southern Cone of Latin America at the University of Melbourne. This year he is a visiting researcher at the Instituto de Letras Hispanoamericanas at the Universidad de Buenos Aires.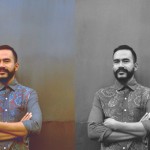 Dany Salvatierra
is a writer, graphic artist and art director. He graduated from the Communications department of the University of Lima, where he specialized in cinema. His stories have appeared in a diverse number of international publications such as
The Portable Museum
and
El Cuento Peruano 2001-2010
. His collection of stories
Group Therapy
was chosen by readers of
Buenselvaje
magazine as one of the decade's greatest works of fiction. In 2012, his novel
The Berlin Syndrome
was awarded the 'Premio Luces' award for 'Best Novel of the Year' by the newspaper
El Comercio
, and will be published in the United States in 2014, as well his new novel which will be released this year. He is also currently writing a novel in English called
The Missionary Position
. His work is influenced by telenovelas, sentimental novels and transgressive fiction. Photo: Vicente Mosto.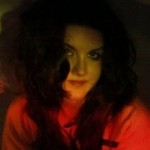 Belén Agustina Sánchez
studied literature at the University of Buenos Aires. She is also a drummer and a rock journalist. She contributes to independent publications on youth culture with translations, reviews of concerts, books, and records, and she has interviewed, among others, her favorite German band Die Toten Hosen. She likes playing videogames. She always asks Santa for Robert Lawrence Stine and Stephen King; an enigmatic edition of Virginia Woolf's
A Room of One's Own
has been with her since her adolescence. She is studying German and Sanskrit.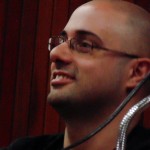 Ramiro Sanchiz
(Montevideo, 1978) has published, among others, the following novels:
El orden del mundo
,
Ficción para un imperio
and
La historia de la ciencia ficción uruguaya
, as well as a book of short stories entitled
Algunos de los otros
. His stories have appeared in anthologies such as
Hasta acá llegamos -relatos del fin del mundo
,
Buenos Aires Próxima
, and
Aventurero
; and in magazines such as Lento, Otro Cielo, Specimens, Axxón, Próxima, and Narrativas. He regularly writes criticism and reviews for the Uruguayan newspaper La Diaria.

Eugenia Santana Goitia
studies Literature at the University of Buenos Aires and works as a researcher at the National Library of the Argentina Republic. She plays bridge and studies German. She is currently working on her first novel and on a dissertation about the letters between Elizabeth Bishop and Robert Lowell.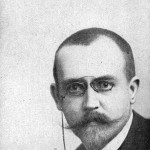 Paul Scheerbart
(1863-1915) was an essential—and eccentric—influence on German modernism. His fantastic tales and drawings are as delightful as they are visionary, and after long English-language neglect, several new translations of his work will be appearing in English this year.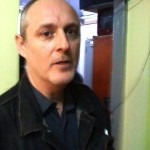 Ariel Schettini
is a poet, critic, and professor of literary theory at the University of Buenos Aires. He has published two volumes of poetry: 
Estados Unidos 
(1994), and 
La Guerra Civil 
(2000).  His work has been translated into English, Portuguese, and French. In 1995, he was sponsored by the United States Embassy to participate in the International Writing Program at The University of Iowa. His long-form essay, 
El tesoro de la lengua. Una historia Latinoamericana del yo 
(2009), revisits and rereads the most canonical poems in the Spanish language. His latest book, 
Ariel Schettini Presenta
, is a collection of his introductions to Latin American books and is forthcoming from Editorial Casanova.

Max Seawright
is a PhD student at Harvard University, where he teaches courses on Brazilian media and Portuguese language. His dissertation examines the representation of body politics in Latin American book illustrations. Max has translated works by Irene Lisboa and Chacal. He is currently translating several Brazilian graphic novels.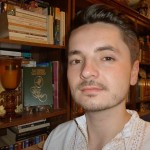 Rostyslav Shkirko
 is currently a student at the University of Buenos Aires, where he is majoring in Communications. He is a translator and an aspiring writer originally born in Ukraine.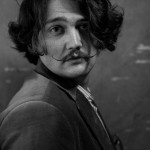 David Shook
David Shook grew up in Mexico City before studying endangered languages in Oklahoma and poetry at Oxford. His collection of poems
Our Obsidian Tongues
, longlisted for the 2013 Dylan Thomas Prize, is available from Eyewear Publishing. He served as Translator in Residence at the Poetry Parnassus in London, where he premiered his covertly filmed documentary
Kilometer Zero
, featuring Equatorial Guinean poet Marcelo Ensema Nsang. His translations include Mario Bellatin's
Shiki Nagaoka
, Oswald de Andrade's "Cannibal Manifesto," and Roberto Bolaño's manifesto "Leave Everything, Again." He lives in Los Angeles, where he edits
molossus
and Phoneme Media. Photo: Crispin Hughes.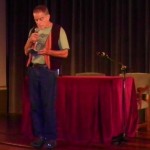 John Oliver Simon
 is a distinguished translator who has brought Gonzalo Rojas, Elsa Cross, Alberto Blanco, Jorge Fernández Granados, Eduardo Milán, Paulina Vinderman and Alicia Salinas, among others, from Spanish into English. He is Artistic Director of Poetry Inside Out, a program that teaches kids to write poetry via literary translation. One of his poems is engraved in bronze on the sidewalk in the Poetry Walk of his hometown of Berkeley. He edits the on-line journal
Aldebaran Review.
He is the grandfather of Tesla Rose Simon Moyer, born in 2008.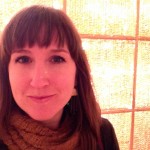 Rachael Small
is a translator from French and Spanish into English.  In 2010, she worked with Pola Oloixarac as part of the International Writing Program at the University of Iowa, where she received her MFA in Literary Translation in December 2012 with her translation of the book
My Morocco
by Moroccan writer Abdellah Taïa. In the summer of 2012, she was one of three student residents at the Banff International Translation Centre. Her translations have appeared in
Fiction France IX
and
XI.
Although she currently works at the Book Department of the French Embassy in New York City, she was ultimately drawn to translation by contemporary Mexican poetry and short fiction, and would love to translate
Mis Días en Shanghai
by Aura Estrada.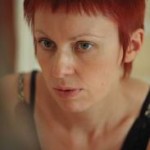 Natalka Sniadanko
has published six books of fiction, in addition to short stories and poems in literary journals and anthologies. She is a talented translator, fluent in German, Polish, English, and Russian in addition to her native Ukrainian. Her translations include Nobel Prize winners Czesław Miłosz and Günter Grass as well as Franz Kafka and Zbigniew Herbert. She is the Ukrainian editor for the trilingual online journal
RADAR
. She has won numerous prizes for both her writing and her translations and has held residencies in Poland and Germany. The first chapter of her wonderful novel The Passion Collection, or: The Adventures and Misadventures of a Young Ukrainian Lady can be found in Jennifer Croft's English translation
here
.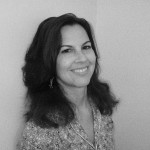 Dorothy Spears
is an arts journalist, and frequent contributor to the culture pages of the New York Times. "Flight Patterns: A Century of Stories about Flying," an anthology she published in 2009 with Open City Books/Grove, is in some ways inspired by Borges' fascination with taxonomies. Including short fiction and non-fiction, by a range of authors, from Orville Wright, Amelia Earhart, and James Salter, to Mary Gaitskill and David Sedaris, it attempts to trace the evolution of air travel from a high-risk experiment involving a few visionary pioneers to an efficient—and often dehumanizing—means for distributing masses of people around the planet. "The Birthday Card" is Spears's first published work of fiction.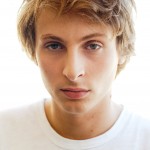 Sacha Sperling
is a French author born in 1990. His first novel, Mes illusions donnent sur la cour was one of the darlings of the French rentrée in 2009, and was translated into multiple languages. After his second, Les Cœurs en skaï mauve (2011), his third novel came out in September 2013, J'ai perdu tout ce que j'aimais, with Fayard. The title alludes to a song by Alain Souchon. He began writing after reading Bret Easton Ellis, and still reads many American authors. He enjoys getting high and watching American reality shows. He lives in Paris.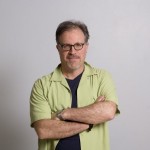 Ilan Stavans
is the author, most recently, of
Reclaiming Travel
(Duke, with Joshua Ellison) and
Quixote: The Novel and the World (Norton). He has translated Juan Rulfo's The Plain in Flames (Texas, with Harold Augenbraum) and Mariano Azuela's The Underdogs (Norton, with Anna More), among others. His graphic novels include El Iluminado (Basic, with Steve Sheinkin) and A Most Imperfect Union (Basic, with Lalo Alcaraz). Stavans is Lewis-Sebring Professor in Latin American and Latino Culture at Amherst College and publisher of Restless Books.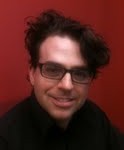 Ramon Stern

is a PhD Candidate in Comparative Literature at the University of Michigan. His dissertation explores both the impressions of literary critics and the creative narrative strategies of authors themselves surrounding Middle Eastern ethnic identities in Brazil and in Israel. His research interprets "minority literature" through attention to the interaction of narrative forms and structure with the social category of Arab ethnicity in two disparate national contexts. The list of authors from Latin America that have impacted him is quite long, and includes García Márquez, Borges, Cortázar, José María Arguedas, Juan Rulfo, Vargas Llosa, João Ubaldo Ribeiro, Guimarães Rosa, Clarice Lispector and a Lebanese Brazilian author from his dissertation, Raduan Nassar. Reading in Spanish and then Portuguese inspired him to read more in English, and thus Latin American literature has always had a crucial role to play in his literary formation.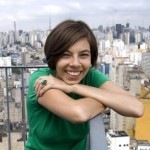 Veronica Stigger

was born in Porto Alegre, but has lived in São Paolo since 2001. She is a writer, art critic, and university professor. She has published seven books, five for adults—O trágico e outras comédias (2003; 2004; 2007), Gran Cabaret Demenzial (2007), Os anões (2010), Massamorda (2011) and Delírio de Damasco (2012)—and two children's books—Dora e o sol (2010) and Onde a onça bebe água (2012), co-written with Eduardo Viveiros de Castro. Her stories have been translated into Catalan, Spanish, French, Swedish, English, and Italian.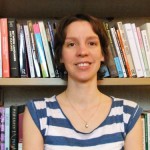 Corine Tachtiris

has had a long-standing interest in literature from the Caribbean—what J. Michael Dash calls "the Other America." She is Mellon Postdoctoral Fellow in translation studies at Hampshire College and has written scholarly articles on Haitian immigrant literature. Corine also translates contemporary fiction and poetry by Haitian women writers. She believes Roberto Bolaño wrote the most exquisite line of poetry ever: "squirrels of fire jumping through trees of fire."



Qiaomei Tang

Qiaomei Tang, a native of Zhejiang, China, is a Ph.D. student at Harvard University where she studies early medieval Chinese poetry and literature, and teaches Chinese language courses. Her dissertation examines the representation of divorced women in early medieval Chinese writings. She most recently translated Chapter 3 of Cambridge History of Chinese Literature (Cambridge University Press, 2010).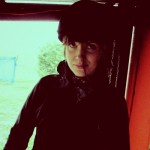 Cayley Taylor

was born in Canada. She fell in love with most things Rioplatense during a stopover en route to Mexico City in 2004. She lives in Buenos Aires and idolizes Jane Bowles.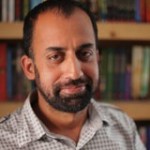 Rabi Thapa

is a writer and editor based in Kathmandu, Nepal. He is the author of the short story collection Nothing to Declare and the editor of the bilingual literary journal La.Lit. He's been an admirer of Gabriel García Márquez and Mario Vargas Llosa ever since he encountered their work as a student of literature, and recently, a friend moving away from Nepal returned a birthday present, to his utter delight: Jorge Luis Borges' Collected Fictions. Rabi is working on a novel about a journalist who goes mad.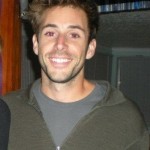 Aaron Thier

is a freelance writer whose work has appeared in The Nation and The New Republic. His first novel, Studies in Paradise, will be published by Bloomsbury in 2014. He and his wife, the poet Sarah Trudgeon, live in north Florida. He has lately been astonished by Martin Adan's The Cardboard House, just out in a new translation by Katherine Silver, and carries a copy of Márquez' Autumn of the Patriarch wherever he goes. He does not need to carry his Borges with him, however, because Borges is with him always.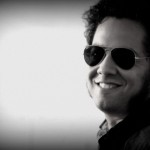 Rafael Toriz

has published the illustrated bestiary Animalia (2008, lithographs by Édgar Cano), the collection of stories Metaficciones (2009), the essay compilation Del furor y el desconsuelo (2012), the fragmented book Serenata (2013) and the somehow unclassifiable work entitled La ciudad alucinada (2013). For his work as an essayist he has been awarded the national essay prizes Carlos Fuentes (2004) and Alfonso Reyes (2012). He contributes to different magazines both in Mexico and abroad. At present, he lives in Buenos Aires.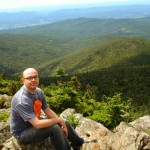 Vincent Toro

is a Puerto Rican poet, playwright, and educator living in the Bronx. He holds an MFA in Creative Writing from Rutgers University. Recent publications include poems in Chorus (MTV Books), The Waiting Room Reader II (CavanKerry Press), and Kweli Literary Journal. His play, 21, is now showing at Repertorio Español in New York. Vincent's path in verse and on the stage is lit by the legacy of experimental and politically charged poets from Latin America. He is currently intoxicated with the words of Raúl Zurita, Roberto Juarroz, Salgado Maranhão, and Daisy Zamora.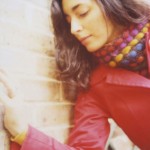 Fernanda Trías

was born in Montevideo, and has published the novels Cuaderno para un solo ojo, La azotea, Bienes muebles (released in Spain as La ciudad invencible) and a plaquette of short stories titled El regreso. La azotea was selected by El País Cultural as one of the best books of the year, and won third prize in the Édita National Literature Awards in 2002. Her stories appear in anthologies published in Germany, Spain, England, Peru, Uruguay and the United States, and she was awarded a BankBoston National Culture Award in 2006. She was the student and friend of the writer Mario Levrero, and worked with him on the publication of De los flexes terpines, a collection of fiction from Uruguay. In 2004 she was awarded a Unesco-Aschberg grant to travel to France, where she lived for five years. She is a translator from the English and holds an MFA in Creative Writing (Spanish) from NYU. She currently resides in New York City. (Image: Fernanda Montoro)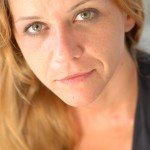 Eliana Vagalau

is a PhD candidate in Francophone literature at Northwestern University and a translator from French, Italian and Romanian -http://elianavagalau.wix.com/translator-.  Her critical work has mostly been concerned with French Caribbean authors such as Jean-Claude Charles and Dany Laferrière.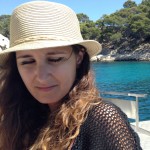 Lara Vergnaud

is a literary translator whose work has appeared in The Brooklyn Rail, PEN America, Inventory, Salon II and TWO LINES, among other publications. In 2013, Lara received a PEN/Heim Translation Fund Grant for her translation of Zahia Rahmani's France, story of a childhood. Her co-translation of Marie-Monique Robin's Our Daily Poison (recipient of a 2014 Hemingway Grant) is forthcoming from the New Press. She lives in New York City.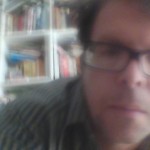 James Warner
says: I was lucky enough to be introduced to Borges' work when I was a teenager, and have no greater literary hero. Among South American writers who've impacted me later in life, Bolaño has been a special inspiration. Originally from England, I now live in the writer-filled city of San Francisco, California, where I help organize many reading events. A version of "The Prouf is in the Vermouf" was first read at Litquake, San Francisco's annual literary festival, in 2010. I am the author of many stories and of the novel
All Her Father's Guns
—more information at www.jameswarner.net. My daughter is learning to play the ukulele.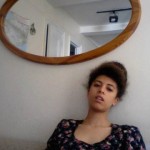 Ana Yvelyse
is a poet and translator. She was born in 1991 in New York, and has lived there ever since. She graduated from Barnard in Comparative Literature, completing a thesis on novels by Sergio Chejfec and Michel Houellebecq; she has also taken classes at the University of Buenos Aires. While she writes a bit of "literature of the self" for her doctoral applications, she translates from the French and Spanish and sells no-spray (not certified organic!) vegetables at a farmer's market. Her translation of Bolivia Constructions by Bruno Morales (aka Sergio Di Nucci) is complete and waiting to be published. For various summers, she maintained a Poem Shop on the outskirts of Union Square; she once received 20 dollars and a shy smile for a custom-made poem on "getting to work late"; these days, her poems are scattered throughout the city and blogosphere.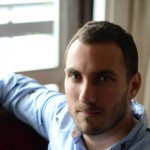 Ezequiel Zaidenwerg
was born in Buenos Aires. His publications include
Doxa
(Vox, 2007) and
La lírica está muerta
(Vox, 2011). Since 2005, he has maintained the blog zaidenwerg.com, which is dedication to poetry in translation, typically from the United States. He lives in Brooklyn, New York.