Iowa City
---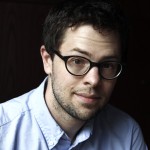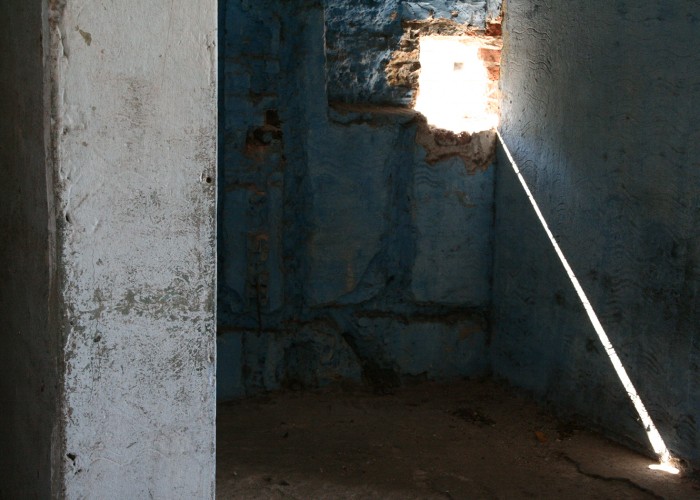 KATABASIS SUITE
* *
Image: "Hoy viernes 122″ by Sergio Jiménez. Curated by Marisa Espínola for Espacio en Blanco. (More)
---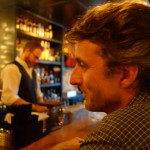 Published on August 30th of 2013 by Hugh Ferrer in
Shelf Love
.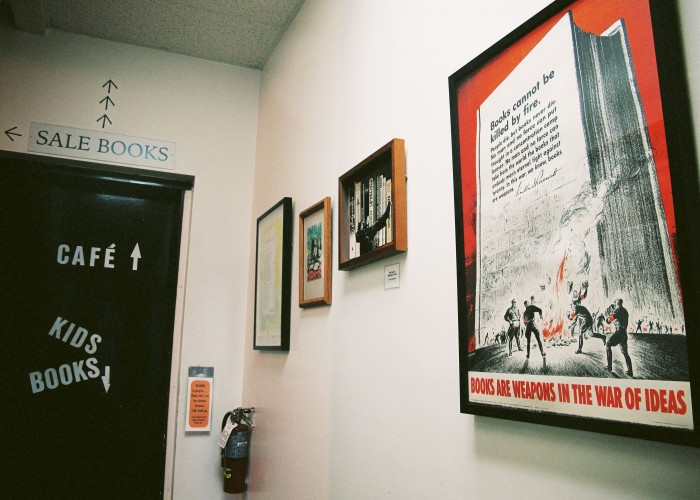 Hugh Ferrer
For as little as $140, anyone now can now buy his or her own little bookstore—for that is essentially what an e-book reader is: a combination of book and private store, a boutique, almost, with minimal overhead and a vast selection, a distant warehouse's franchise outlet, scaled for the hand, serviced by a single employee, who is also the owner and the store's sole customer.  And, contrary to inherited wisdom, the success of these handheld machines suggests that there are actually armies of people who have wanted to work in a bookstore, but had never before had the chance.
In the meantime, beautiful independent bookstores like Prairie Lights (est. 1978) have become multi-layered symbols: as bookstores, they resist the unwanted apotheosis of "book culture" into the cloud; as "independents," they are the victims of the latest corporate assault … Read More »
---
Published on August 6th of 2013 by Russell Scott Valentino and Belén Agustina Sánchez in
Fiction
.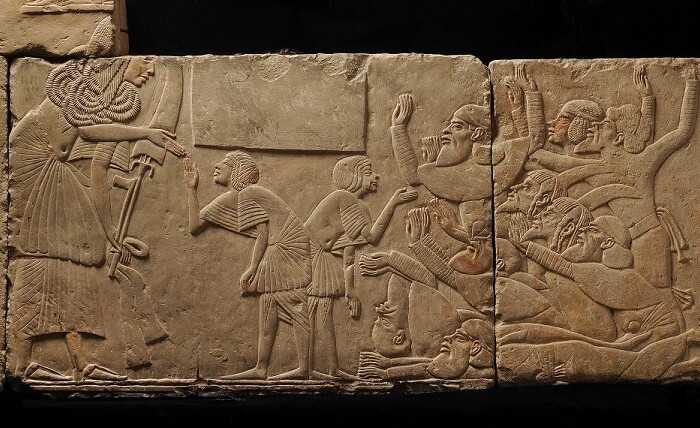 Russell Scott Valentino
"If English was good enough for Jesus,
it's good enough for me."
—Texas Governor "Ma" Ferguson
(apocryphal)
He doesn't want to say the wrong thing. Who knows what might happen if he did? Everyone is so tense, so upset all the time, despite the holidays. The heat probably. Getting Praetor up so early was not a good idea. This is just the second time he has been allowed inside, even with his many years of service. It's cooler here and not nearly so dusty, but Praetor is no happier. His migraine of course.
"What did he say?" Praetor asks, and the interpreter repeats the word "king," though then he says "or steward" because the word the accused employed does not seem to mean "king" at all, not in the way it is usually used, though "steward" doesn't seem quite right … Read More »
---