Founding Editors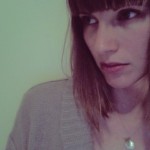 Heather Cleary's translations and literary criticism have appeared in Two Lines, The Coffin Factory, New York Tyrant, The Quarterly Conversation and Words Without Borders, among other publications. She was awarded a PEN Translation Fund grant in 2005 for her work with the poetry of Oliverio Girondo, and her translation of Sergio Chejfec's Los planetas (The Planets, Open Letter 2012) was a finalist for the Best Translated Book Award this year. She looks forward to the release of Chejfec's The Dark (Open Letter 2013) and Poems to Read on a Streetcar, a pamphlet of Girondo's poetry (New Directions 2013), shortly thereafter. She is currently pursuing a PhD at Columbia University with a focus on contemporary Latin American literature and steals time whenever she can to read the likes of Roberto Arlt, Juan José Saer, and Fabio Morábito.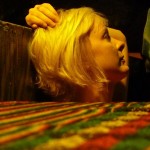 Jennifer Croft holds a PhD in Comparative Literature from Northwestern University (2013) as well as an MFA in Literary Translation from The University of Iowa. Her recent book translations include Lovely, Human, True, Heartfelt: The Letters of Alina Szapocznikow and Ryszard Stanisławski, 1948-1971 (University of Chicago Press, 2012). Other recent translations and reviews have appeared in Best European Fiction 2012 and 2013, The Brooklyn Rail, Two Lines, The Quarterly Conversation, Words Without Borders, Absinthe, eXchanges, Washington Square, World Literature Today, Wag's Revue, Common Knowledge and elsewhere. She has held Fulbright, Instytut Książki, and FLAS grants, as well as a stipend from Harvard University in 2013 for her work with Ukrainian novelist Natalka Sniadanko. She has lived in Buenos Aires since 2011. Among her favorite local writers are Pedro Mairal, Romina Paula, Witold Gombrowicz, and Eitán Futuro.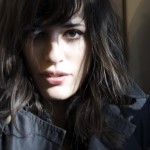 Pola Oloixarac's first novel, Las teorías salvajes (The Wild Theories) has been translated into French, Italian, Dutch, Finnish, Portuguese, and English. In 2010, she was the recipient of a National Award for Literature from the National Arts Fund, was chosen as one of the best young Spanish-language novelists by Granta magazine, and participated in the International Writers Program at the University of Iowa. She has been a Literary Fellow at Yaddo (USA), the Meet Maison des Ecrivains Etrangers et traducteurs (France), the Amsterdam Writer's Residence (Holland), and at Dora Maar (France). She has contributed to publications including The New York Times International, São Paolo's La Folha, The Telegraph UK, and Etiqueta Negra. Her love affair with English began with H.P. Lovecraft and E.A. Poe as a little girl, and deepened progressively with Carl Sagan, Pynchon, Scott Fitzgerald, J.D. Watson, and the American novels of V. Nabokov.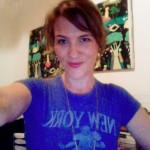 Maxine Swann is the author of three novels, Serious Girls, Flower Children, and, most recently, The Foreigners, which takes place in Buenos Aires, where she has resided for the past decade. Recipient of the Harold D. Vursell Memorial Award from the Academy of Arts and Letters, her fiction has also received a Pushcart Prize, an O'Henry Award, a Cohen Award, and been featured in Best American Short Stories. She is a contributor to The New York Times, The Wall Street Journal and the Buenos Aires Herald, among others. Of the many South American writers she admires, Roberto Arlt, Alejandra Pizarnik and Bernardo Carvahlo are at the top of the list. She was most recently blown away by Ricardo Piglia's Respiración artificial (Artificial Respiration).
* *
Associate Editors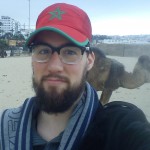 Martín Felipe Castagnet is currently completing his PhD at the Universidad Nacional de La Plata, with a dissertation on the publishing industry. His novel Los cuerpos de verano (Summer's Bodies) won the Premio a la Joven Literatura Latinoamericana (Award for Young Latin American Literature) and has been published in both Spanish and French. Castagnet has held residencies in the Maison des Écrivains Étrangers et des Traducteurs de Saint-Nazaire and in La Marelle, Villa des projets d'auteurs de Marseille. His work appears in Tónica magazine. He has studied Japanese off and on for over ten years, and his favorite book title is Raise High the Roof Beam, Carpenters. Last year he ordered all of the books of Paul Auster, Chuck Palahniuk, and Maurice Sendark online.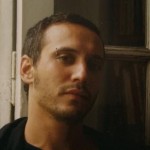 Milton Läufer holds a degree in Philosophy from the UBA and a certificate in Music and Multimedia Production. The recipient of a CONICET fellowship, he is currently finishing a PhD in Philosophy at UBA, where he also teaches. In 2007 he received a prize from SADAF for his contributions to research in the field. He also developed the curriculum of a program in Art and New Technologies for UNQ. In 2006, the Telefonica Foundation awarded him a grant for the first workshop in digital art held in Argentina. His poetry and digital art can be viewed here; he has also collaborated with artists including Julia Masvernat, Belén Gache, Jorge Macchi, Roberto Jacoby and Gustavo Romano on site-specific shows in cities throughout America and Europe. He published a collection of poems and his short stories have appeared in anthologies. Among his favorite North American authors, he mentions: Faulkner, John Cheever, Raymond Carver and Cormac McCarthy.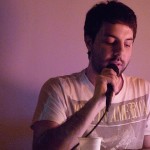 Lucas Mertehikian says: I studied Literature at the University of Buenos Aires (UBA) and Journalism at the University of San Andrés, and am currently working on my Master's at the Universidad de Tres de Febrero. I'm also involved in UBA's program in Twentieth-Century Literature, under the supervision of Daniel Link. I write for magazines like Ñ and Los inrockuptibles and run Dakota Editora, which published the first Argentine editions of Tao Lin, Megan Boyle, and Ben Lerner. These days I'm reading a few other contemporary writers, like Noah Cicero and Blake Butler, and poets like Daniel Poppick and Marjorie Welsh. In 2011, I wrote a little book of poems, Las listas (published by El Fin de la Noche), which was translated into English by Jennifer Croft and will appear this year in Metamorphoses. Among my favorite North American poets: Robert Frost, Edgar Lee Masters, William Carlos Williams, John Ashbery, Frank O'Hara, James Schuyler, Plath, Bishop, Pound, and others.
* *
Contributing Editors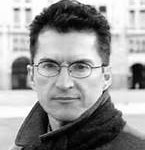 Russell Scott Valentino is a scholar, translator, editor, and author based in Bloomington, Indiana. He has long been a fan of Argentine literature and was particularly inspired by Jorge Luis Borges's punctilious translator Pierre Menard, whose life-long work on the Quixote made him think, hey, I can do that! Currently professor and chair of Slavic Languages and Literatures at Indiana University, he dreams of completing another dozen or so translations in the Menard manner. See, for example, here and here.