Contributions by Jennifer Croft
Jennifer Croft is the recipient of Fulbright, PEN, and National Endowment for the Arts grants, as well as the Michael Henry Heim Prize, and her translations from Polish, Spanish, and Ukrainian have appeared in The New York Times, n+1, Electric Literature, BOMB, Guernica, The New Republic and elsewhere. She holds a PhD from Northwestern University and an MFA from the University of Iowa. She is a Founding Editor of The Buenos Aires Review. Read illustrated chapters of her novel—in a wide range of languages—at http://homesickbook.space.
---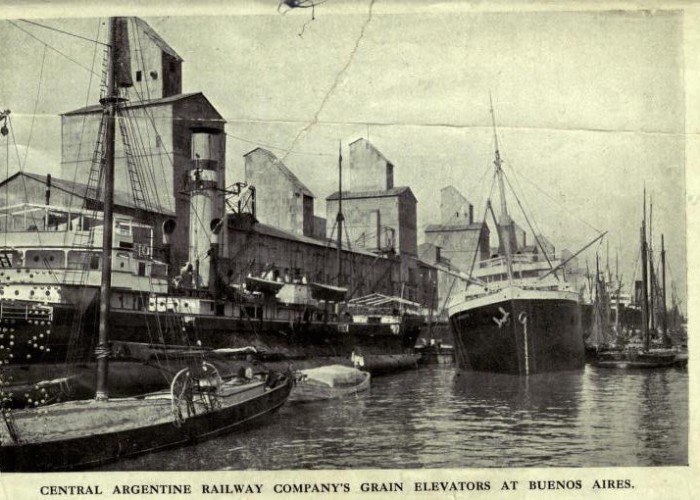 Lucas Mertehikian
translated by Jennifer Croft
The history of the Americas has always been inseparable from the notion of travel, and Argentina is no exception to this rule. In fact, the history of Argentina's literature can only be understood in connection with the men and women who arrived at its shores from far-off lands and wrote about that very experience.
No sooner had Argentina declared its independence than it began to see travelers—many of them from Great Britain—looking to try their luck and explore the commercial prospects of the new nation. The country's vast plans captivated this multitude of newcomers who, with their aesthetic sensibilities that tended to fall somewhere in between the naturalism and the romanticism of the era, documented this astonishment in numerous books.
Adolfo Prieto has suggested that it was those books that led the first writers … Read More »
---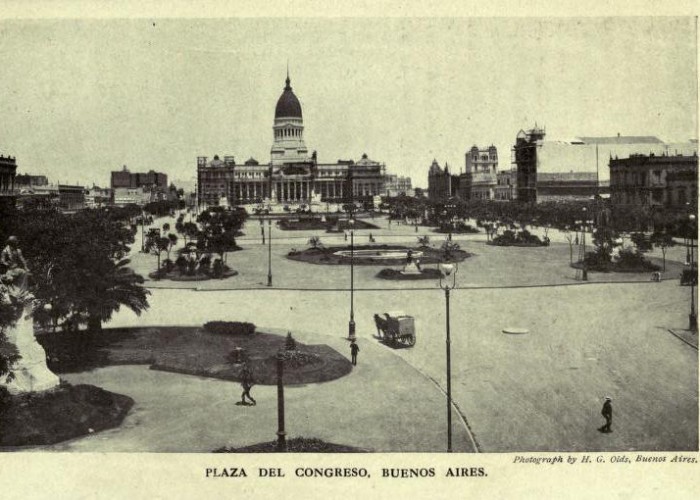 John Foster Fraser
Lucas Mertehikian
translated by Jennifer Croft
In 1899, Scottish writer John Foster Fraser (1868-1936) made a name for himself in Great Britain with his book Round the World on a Wheel, the result of a bicycle trip made with two friends across over ten thousand miles of Europe, Asia and the United States. Unlike other books dedicated to travel, Foster Fraser's book was not "about anthropology or biology or archaeology." He made no claims to studying the places he went—only claims to fame: "We took this trip round the world on bicycles because we are more or less conceited, like to be talked about, and see our names in the newspapers," he states in the preface.
And it worked: over the course of the next few decades, Foster Fraser traveled to and wrote about young … Read More »
---
Published on September 6th of 2013 by Natalka Sniadanko and Jennifer Croft in
Shelf Love
.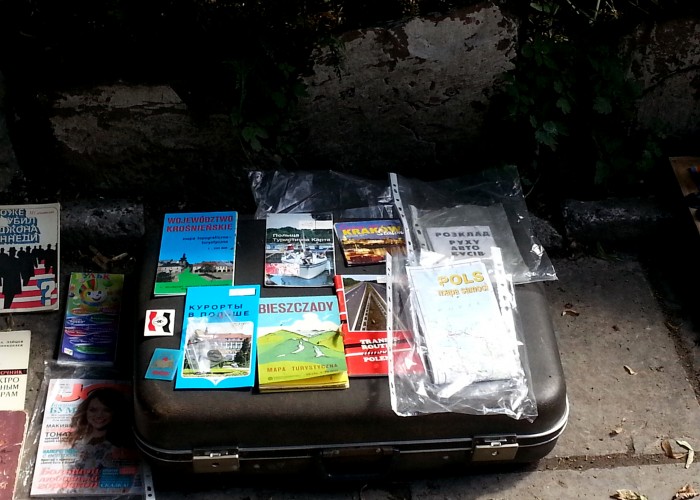 Natalka Sniadanko
Translated from Ukrainian by Jennifer Croft
"No photos," barks the geezer wearing the typically Soviet hat with the visor, synthetic leather sandals, an untucked shirt, and pants that haven't been washed in ages.
He says it in Russian, but I answer in Ukrainian. "Too bad," I say with a sigh and survey once more his wares arrayed across a sheet of pleather cast across the cobblestones: a shoddy photocopy of an abridged Mein Kampf in the very center, and next to it a treatise of similar quality on the Ukrainian liberation movement of the 1920s, both against the backdrop of a generous assortment of Komsomol, Young Pioneer, and World War II symbolism: badges, photographs, belts, and Soviet-style cockades. The selection on neighboring tables and mats is neither less varied nor less noteworthy. Soviet and Italian pop hits on … Read More »
---
Published on August 20th of 2013 by Paola Cortés Rocca and Jennifer Croft in
Art
.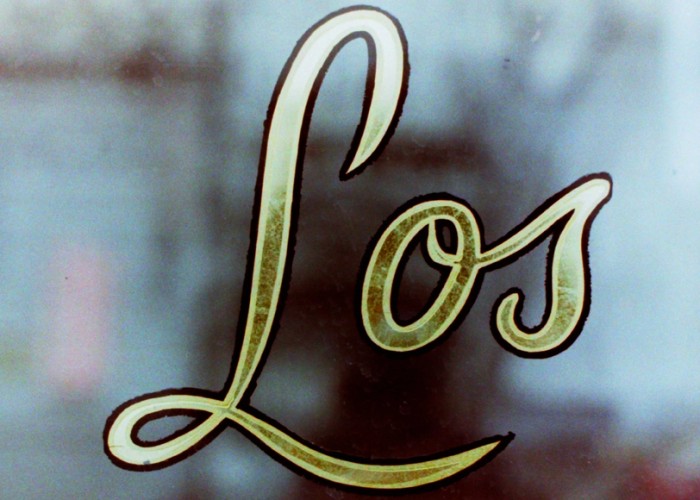 Paola Cortés Rocca on Bruno Dubner's Las Muertas (The Dead)
translated by Jennifer Croft
1. Images are wily: they don't lay out facts, don't make any cases. They're indolent and superficial: they would have us believe that the world is what we see, and that it's just fine as it is already. They reside as far away as possible from Comprehension, which begins where we resist appearances and first glances.
2. "When we are afraid, we shoot. But when we are nostalgic, we take pictures," said Susan Sontag. Photographic discourse is elegiac and crepuscular: it not only cherishes the past, but also converts into past everything it touches. Salvaging it, damning it, protecting it, asphyxiating it. Photography is an overprotective mother, sweet and terrifying. A melancholy lady in eternal agony.
3. In the new regime of technology dominated by the digital, certain characteristics … Read More »
---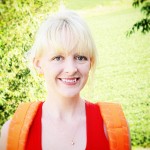 Published on July 26th of 2013 by Jennifer Croft in
Reviews
.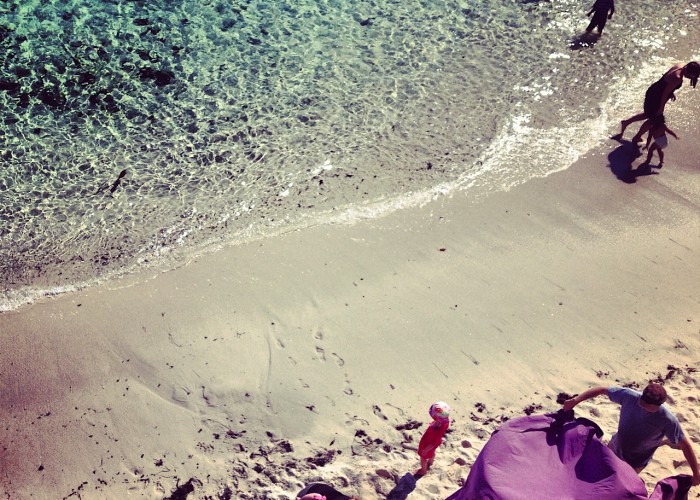 Jennifer Croft
I knew that I had shattered the harmony of the day, the exceptional silence of a beach where I'd been happy. Then I fired four more times at the motionless body where the bullets lodged without leaving a trace.
Albert Camus, The Stranger
Poetry knows that the political rests on forgetting the unforgettable.
Paul Ricoeur, Memory, History, Forgetting
Alexander Maksik's second novel portrays a young Liberian woman named Jacqueline who does little more than meander Santorini, an island in the Aegean that features beaches of lava pebbles and sand in red and black and white, and yet she astonishes, soothes, and horrifies us with perfect efficiency, making A Marker to Measure Drift a masterpiece.
There is the precision of the protagonist's voice; there are the island's elements, rendered palpable—its white hot light, in the beginning, and then … Read More »
---
Published on July 16th of 2013 by Marina Mariasch and Jennifer Croft in
Poetry
.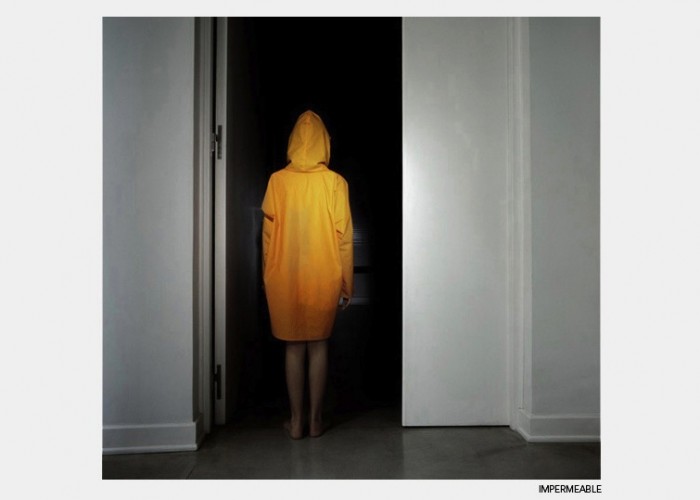 translated by Jennifer Croft
HOW WILL TERROR TAKE ROOT IN THE FUTURE?
We jump right in, head first.
The beginning is incredible. Halfway through
is incredible. You quit
smoking. We do the things
people do
under the influence
of talismans. You start
smoking again. You say
you're not against me,
or against the people who are against me.
I can't love someone
without knowing what they're afraid of.
But you don't think
about the future, you act
like it doesn't exist, you configure
an idea of a present continuous
like the past doesn't exist. Or
are we our past? You're scared
of it, you don't want for anything
to be gone and buried
with whatever else has already happened.
But some things of yours and mine
are gone,
some of the delight of that pink I put on.
When we drift off,
I have dreams about people going wild,
a flight attendant jumping out of a plane mid-air
who winds up fighting in Cambodia.
At dawn I wake … Read More »
---
Published on June 11th of 2013 by Eitán Futuro and Jennifer Croft in
Fiction
.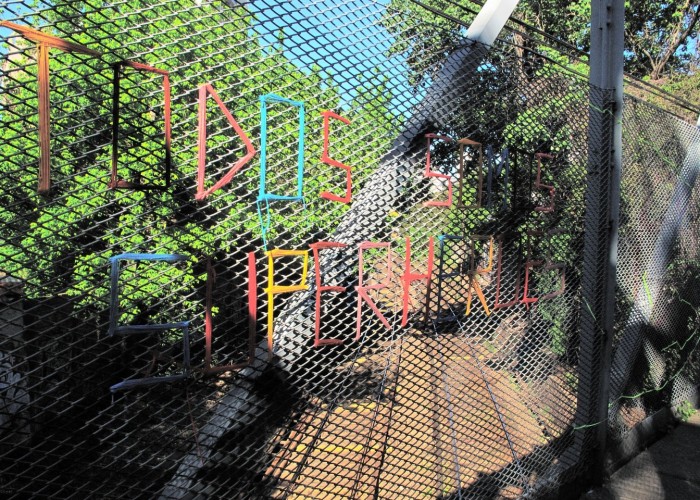 Eitán Futuro
translated by Jennifer Croft
[an excerpt]
Lara began to kiss me. I hadn't kissed her first because I thought you couldn't kiss them on the mouth. I touched her breasts over her bra and lay down on the bed. They were fine. Mariela had had hers done last year. The first time we were together—my first time—she didn't let me take her t-shirt off. She said they were too small, and if I saw them I wasn't going to want to be with her anymore. She also didn't want me to take off my t-shirt. She said I was really thin, and that it freaked her out. She didn't even take her tights all the way off. She got this idea in her head that if I wanted it so bad, I ought to have to tear through her … Read More »
---