São Paulo
---
Published on November 30th of 2014 by Nuno Ramos and Adam Morris in
Fiction
.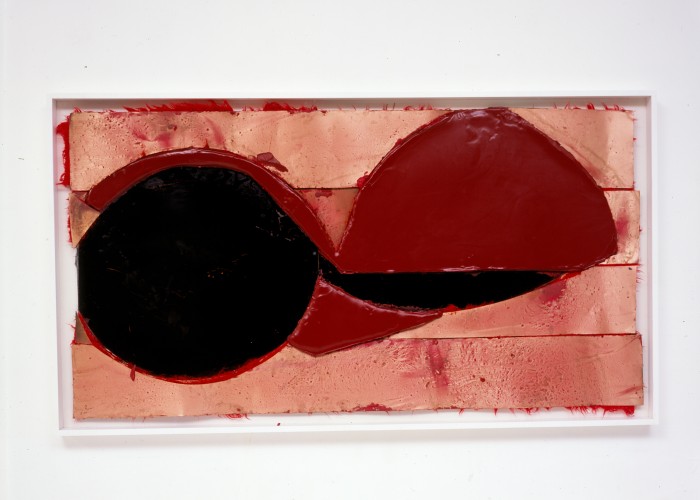 Nuno Ramos
translated by Adam Morris
Geology Lesson
There's a layer of dust covering things, protecting them from us. Dark sooty powder, fragments of salt and seaweed, tons of grainy matter that goes crossing the ocean and transforms itself into transparent fibers deposited little by little to preserve that which remained underneath. Almost nothing has been thought about this phenomenon. It's probably all an enormous camouflage operation, of equalizing a remote signal that we'd easily perceive in the absence of this mountain of tiny accretions. Something inside of things is being disguised, hidden at whatever price, and even this extract of stone, earth, and dry lava where we walked, built our cabins and birthed our children seems to be there to wrap something that tends toward the center. The endless aggregation of Gravity, of mass falling upon mass, matter embracing matter … Read More »
---
Published on July 8th of 2014 by Bernardo Carvalho and Max Seawright in
Fiction
.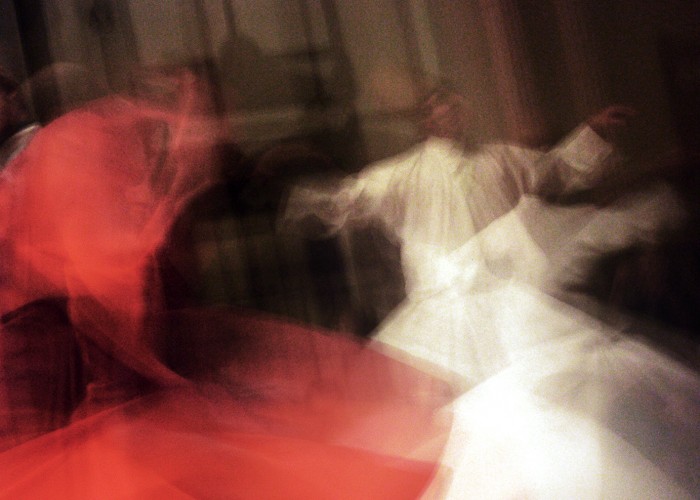 Bernardo Carvalho
translated by Max Seawright
1.
He haggles over fish at the wharf. He's done it since before his tenth birthday. His mother makes him. It's no accident he grows up not liking anything about business or commerce. Day after day he plays a part in the same scene. Mother and son walk down a dusty road next to the river, wearing jellabiyas and simple shoes. She's dressed in black from head to toe and walks like she's headed nowhere in particular on a sunny Sunday. He's so small and so resistant that, despite his stained jellabiya dragging on the ground, he looks like he must be dressed for a special occasion. She rests her elbow on the railing at the top of the stairs that connect the road to the river. She waits, apathetic, for the fisherman to climb … Read More »
---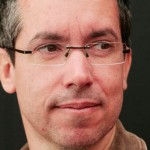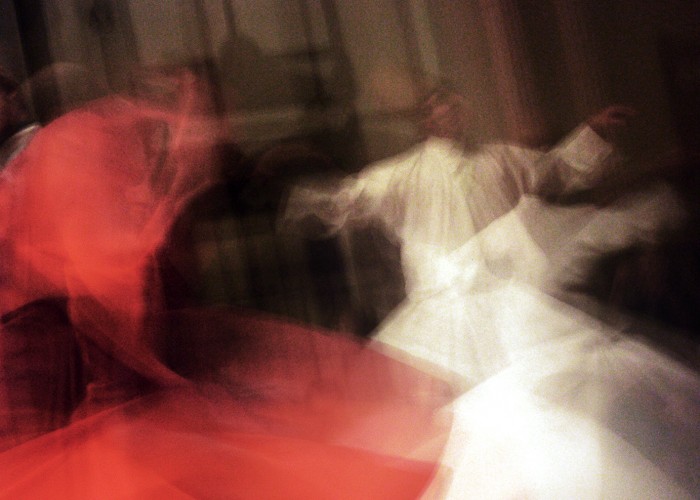 Bernardo Carvalho
1.
Antes mesmo de ele completar dez anos, a mãe já o obrigava a acompanhá-la até o cais para negociar o peixe que os homens traziam de manhã. Não é por acaso que o menino acabou tomando tamanha aversão aos negócios e ao comércio. A cena é sempre a mesma. Mãe e filho vêm pela rua empoeirada que margeia o rio, ambos vestindo galabeyas muito simples e calçados de alpercatas. Ela vem coberta de preto da cabeça aos pés, caminha como se passeasse sem rumo num domingo de sol. Ele é tão pequeno e está tão pouco à vontade que, apesar da galabeya encardida, com a bainha esfiapada arrastando pelo chão de terra, mais parece vestido para uma ocasião especial. A mãe apóia o cotovelo sobre a pilastra no alto da balaustrada de um dos lados da escada … Read More »
---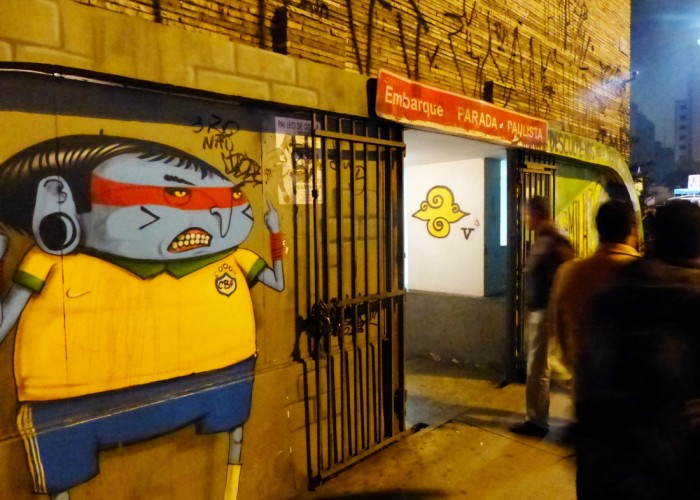 Julián Fuks
translated by Sarah Bruni
Call it bookstore anxiety disorder. I know I'm not the first to suffer from this affliction, and I won't be the last. This particular illness should be described in some list of new pathologies—at once intense and subtle, it can attack anyone wandering amid long shelves of shiny, attractive volumes. Nausea, maybe, an angst whose cause is difficult to name: it's something in the exaggerated order of the books, their eagerness, something in their obvious hierarchy. The larger the store, the clearer its windows, the stronger the feeling—although even in airport bookstores, this malaise can be unexpectedly intense.
I'm sure that this phenomenon has spread to a hundred countries, but São Paulo is one of its origins. Forced to shop at big chains and impassable megastores, the city's last remaining literate residents are … Read More »
---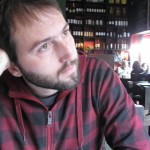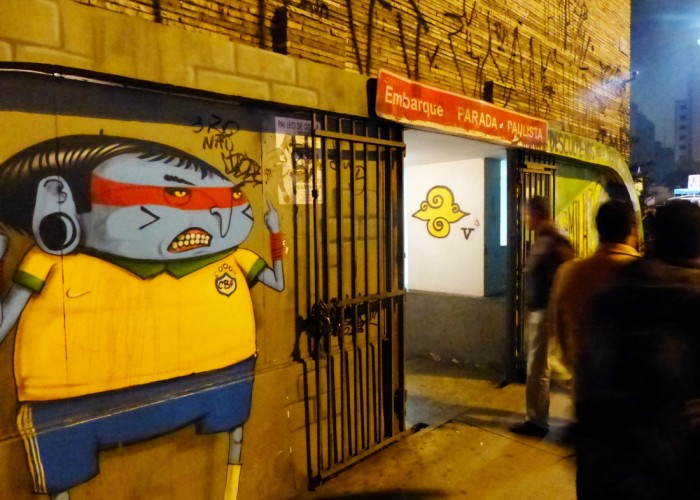 Julián Fuks
Chamemos de mal-estar nas livrarias. Sei que não sou o primeiro a sofrer desse infortúnio, sei que não serei a última de suas vítimas. Em algum inventário de novas patologias há de estar descrito esse desconforto específico, a um só tempo intenso e sutil, que pode acometer o sujeito que vagueia entre longas estantes de volumes lustrosos e apelativos. Uma náusea, talvez, uma ânsia cuja causa é difícil de distinguir: algo na ordem excessiva dos livros, em sua prontidão obediente, algo em sua evidente hierarquia. Quanto maior a loja, quanto mais transparentes suas vitrines, mais forte o sentimento – mas nas pequenas livrarias de rodoviárias e aeroportos o mal pode alcançar dimensões imprevistas.
Estou certo de que o fenômeno se alastra por uma centena de países, mas também de que ele encontra em São Paulo uma de suas … Read More »
---
Published on May 15th of 2013 by Veronica Stigger, Rosario Hubert, Ramon Stern and Chris Meade in
Fiction
.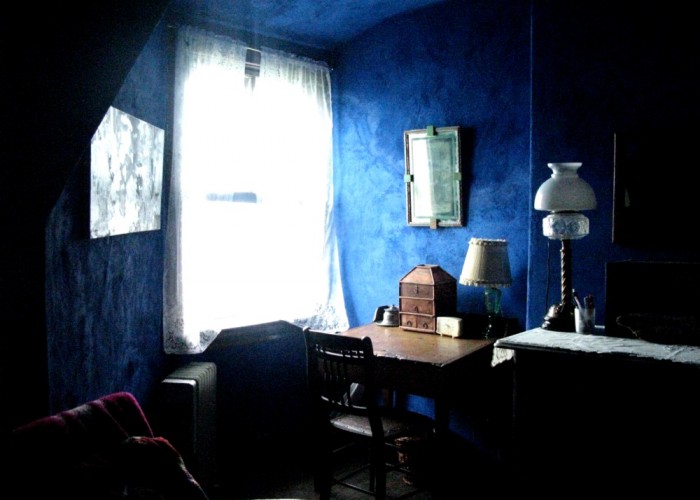 Veronica Stigger
translated by Ramon Stern and Chris Meade
Opalka entered the small room in his son Natanael's house and walked to the window, under which was a square wooden table, one of its sides pressed against the wall. On top of the table was a legal pad with a hard red cover, closed, a pot of ink—also red—and a pen. He sat down on the straw chair and opened the journal, where the following had been written:
Making an old book
a book of voyages
with pages that unfold
The story will start in a big city
—in a metropolis—
or by the sea
It will be the story of a lone man
an old man
a tired man
The man will be about sixty years old
wear a three-piece suit and two-tone shoes
and he'll have a chimpanzee
His chimpanzee will be huge
the same size as my character
tall and … Read More »
---