Chicago
---
Published on July 22nd of 2015 by Pablo Maurette and Andrea Rosenberg in
Essays
.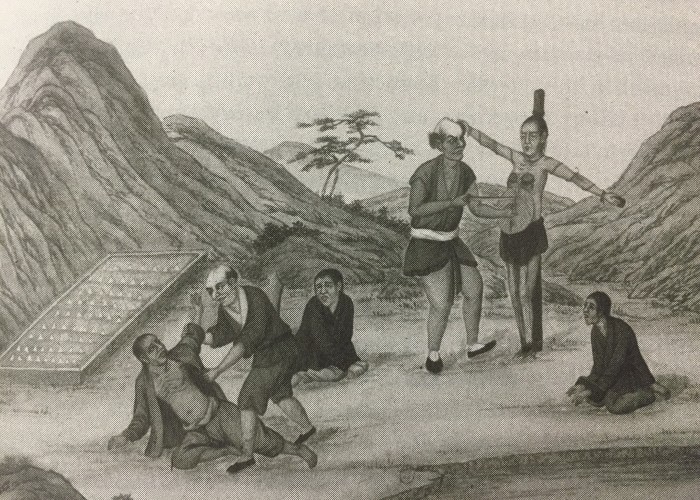 Pablo Maurette
translated by Andrea Rosenberg
In the winter of 1904–1905, in Beijing, a bodyguard named Fuzhuli was accused of killing his master, a Mongol prince, with a butcher knife. The punishment set forth by the Qing code[1] for crimes of such a serious nature (regicide, patricide, matricide, and other "enormicides") was the infamous execution by lingchi, which had been practiced in China since the time of the Liao dynasty (tenth century). Lingchi, commonly translated as "death by a thousand cuts," consisted of tying the condemned man to a post and cutting him into pieces. On that winter morning in the Beijing vegetable market, before a silent crowd, the executioner began carving large slices of flesh off Fuzhuli's chest, biceps, and thighs; then cut off his limbs; and finally decapitated him. Once the process was over, the executioner … Read More »
---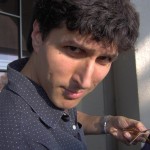 Published on March 24th of 2015 by Anthony Madrid in
Poetry
.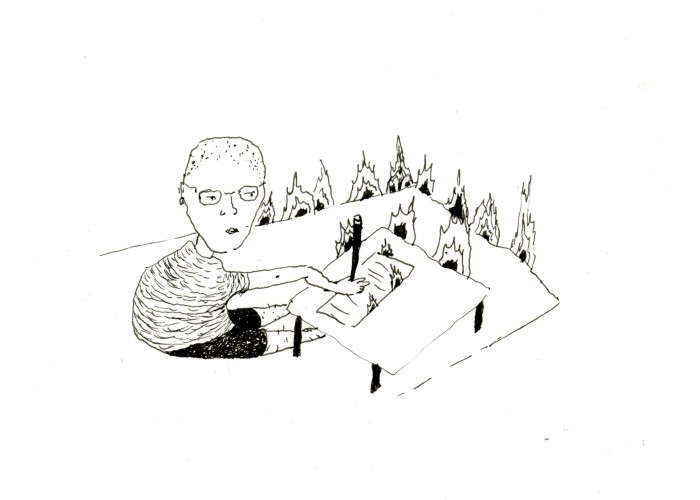 7.
There was an old person whose zeal
Made him bug-eyed and tense at the wheel.
He wasn't much fun, and they said he was un-
representative of their ideal.
* *
19.
There was an old man from Sichuan,
Who directed the kids on his lawn.
He was rather aloof, and would sit on the roof,
And descend only when they had gone.
* *
40.
There was a young person named Wheeler,
Preserved in a jar of tequila.
"I'm a gnat! I'm a gnat!" was the comment of that
Hymenopterous person named Wheeler.
* *
52.
There was a young man from St James,
Who consigned all his work to the flames.
When asked why he did it, he sadly admitted
It's one of his dumb little games.
* *
69.
There was an old man from Seattle:
Four fifths of his life was a battle.
He argued and … Read More »
---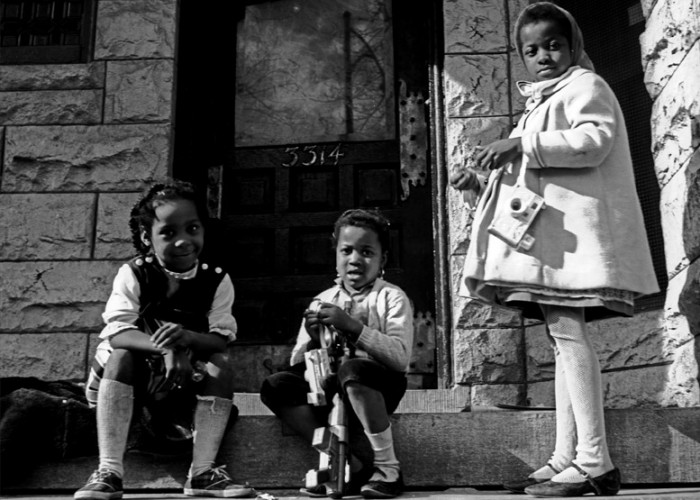 Interview by Eliana Vagalau
Jeffrey Goldstein's life took a very dramatic turn when he came into the possession of a large part of Vivian Maier's artistic legacy. Now the Director of Vivian Maier Prints Inc., Jeffrey is a Chicago-based artist, carpenter, and collector who has dedicated the last couple of years to promoting Vivian Maier's photography around the world. He has also been able to use the project as a springboard for vibrant discussions about art and new collaborations.
*
Eliana Vagalau: An artist yourself, as well as a collector, you are, today, the name behind Vivian Maier Prints Inc., a project which you run passionately and which will serve as our starting point. Tell us in brief how it was that you first came into contact with Vivian's work.
Jeffrey Goldstein: I've been collecting since college. As an artist, … Read More »
---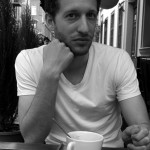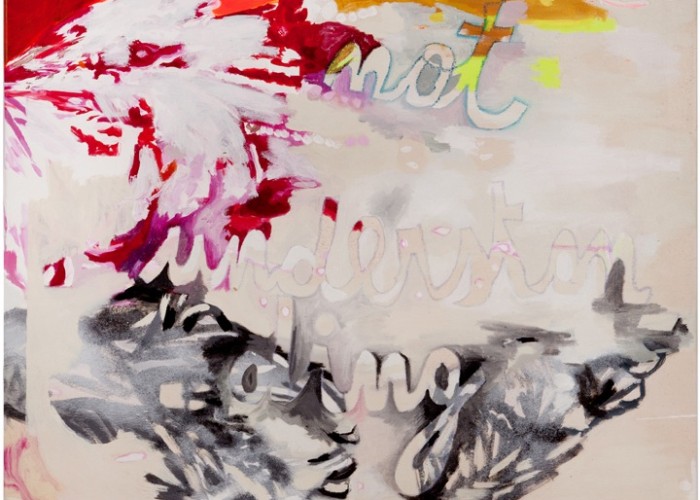 Adam Z. Levy
For all the theories of translation one disavows or keeps tacked above the bed, there remain certain unscientific gut-level questions like: Have I gone too far? Have I gone far enough? During the year that I spent working on Hungarian writer Gábor Schein's first novel, The Book of Mordechai, I approached my author often with such questions. We met on Friday evenings to drink fizzy lemonades at an outdoor café in the Budapest district where we both lived. If it is possible to condense a year's worth of meetings in a single phrase, it might be most fitting to call them dry interrogations: I pointed to places, in my own text and in the original, and asked whether I had understood the implications of this word or that phrase. It is one of the privileges of … Read More »
---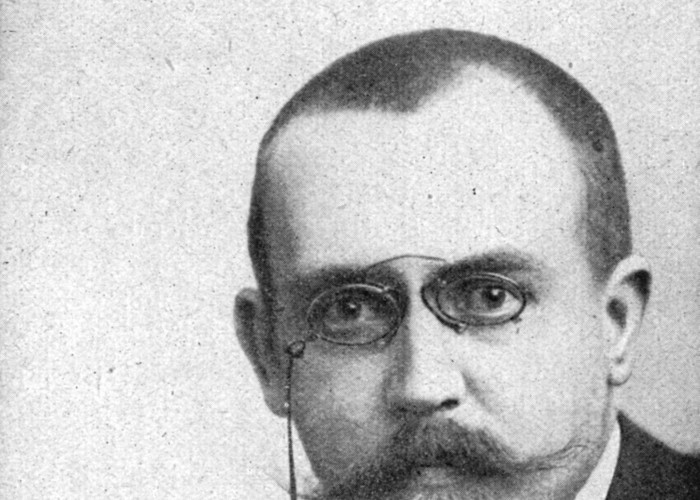 Paul Scheerbart
translated by Joel Morris
The tall trees groped more and more intensely in the air with their long branch arms and could not calm themselves down; they wanted to know for certain what they once were, back when they did not yet have branches.
The asteroid Juno was a thick round disc. It resembled an earthly pancake. The diameter of this pancake measured no more than 200 kilometers; it was at most five kilometers thick, but it was only that thick in the middle—towards the edges it became thinner and thinner.
The only inhabitants of Juno were immensely tall tree creatures, whose roots entwined together in the middle of the planet. The trees reached extremely high up into the ether—in the middle nearly a hundred kilometers high—just as much on one side of … Read More »
---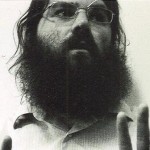 Published on November 19th of 2013 by Ben Merriman in
Art
,
Tongue Ties
.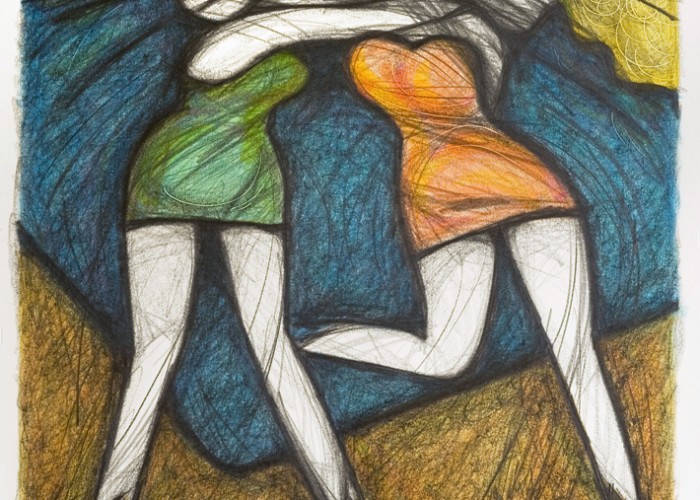 Ben Merriman
Costa Rica's Museum of Contemporary Art and Design (MADC) is located in a disused liquor distillery in the capital city of San José. The building still looks like a factory—unlike, say, the case of the Tate Modern, little has been done to convert the building from its original purpose. The museum is not air conditioned, and like the rest of San José it is warm and humid in all seasons. Wasps buzz in the rafters and tar sweats from the beams. On my visit, I walked in past an unstaffed front desk and looked at art unmonitored by guards or proximity sensors. MADC is a national museum that is neither isolated nor protected from the everyday life of its country. It is this contiguity, along with a vigorous engagement with the styles of the historical avant-gardes, that … Read More »
---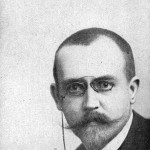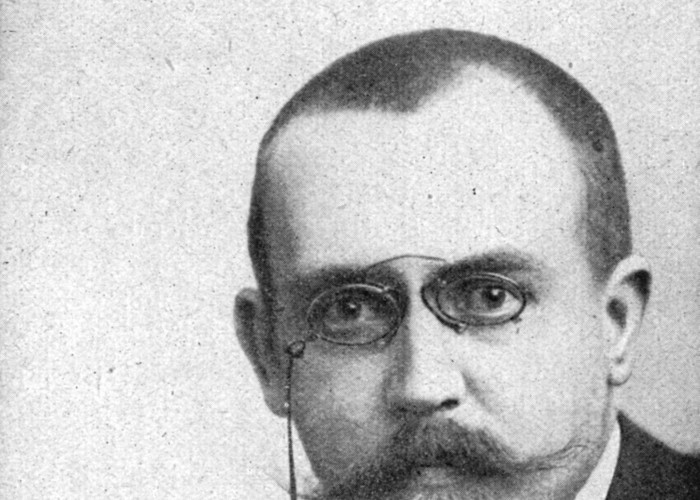 Paul Scheerbart
Die großen Bäume tasteten mit ihren langen Astarmen immer heftiger in der Luft herum und konnten sich gar nicht beruhigen; sie wollten durchaus wissen, was sie einst waren, als sie noch nicht Astarme hatten.
Der Asteroïd Juno war eine dicke runde Scheibe – so wie ein großer irdischer Eierkuchen sah er aus; der Durchmesser dieses Kuchens betrug noch nicht einmal zweihundert Kilometer, dick war er nur in der Mitte, den Rändern zu wurde er immer dünner.
Die Juno wurde nur von riesig großen Baum-wesen bewohnt, deren Wurzeln sich in der Mitte des Sterns durcheinanderschlangen. Sehr hoch ragten die Bäume in den Äther hinauf – in der Mitte fast hundert kilometer hoch – sowohl nach der einen Kuchenseite wie nach der andern. Aber nach dem Kuchenrande zu wurden die Bäume immer kleiner, so dass der … Read More »
---