Interviews
---
Published on July 15th of 2015 by Ilan Stavans and Charles Hatfield in
Interviews
.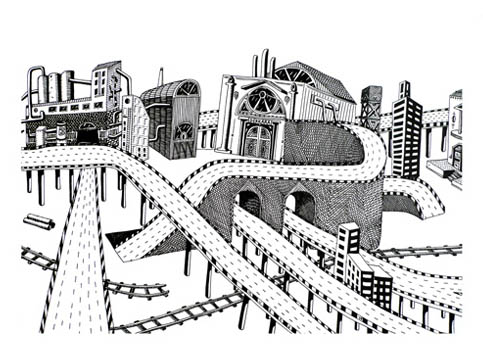 Ilan Stavans and Charles Hatfield
The following discussion of Paz and Borges as translators is part of the work-in-progress The Big Theft: Adventures of Translation in the Hispanic World, a series of conversations between Ilan Stavans, the Mexican essayist, translator, and editor and the Lewis-Sebring Professor in Latin American and Latino Culture at Amherst College, and Charles Hatfield, Associate Professor of Latin American Studies and Associate Director of the Center for Translation Studies at the University of Texas at Dallas.
* *
Charles Hatfield: I want to talk about Octavio Paz and Jorge Luis Borges as translators. Let's start with one of the translations in Versiones y diversiones (1973/1978/1995), the volume that brought together Paz's translations of poets ranging from William Carlos Williams and Hart Crane to Pierre Reverdy and Guillaume Apollinaire. One of Paz's richest translations is of Elizabeth … Read More »
---
Published on May 12th of 2015 by Mario Bellatin, Matías Ariel Chiappe Ippolito and Anna Hardin in
BAR Bellatin
,
Interviews
.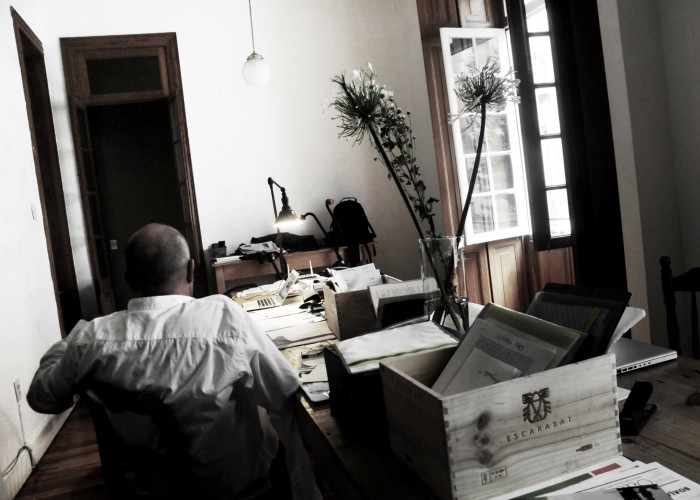 Mat Chiappe
translated by Anna Hardin
Mario Bellatin once said to me: "I don't want to go to Japan." I don't know if we went on talking about something else or what happened, but I never got a better explanation. And so, when I was presented with the opportunity to interview him specifically about the relationship between lo japonés and his literature, I decided the most important thing for me was a response to that statement. I prepared a long list of other questions (as you'll see, all useless), dressed as seriously as I could, stowed my computer in my backpack, and took the metro to his house. I rang the doorbell and waited until, from the other end of a long hallway, the author, filmmaker, lecturer, and translator appeared.
"Hello, Mat," he said, holding back his dogs, "come … Read More »
---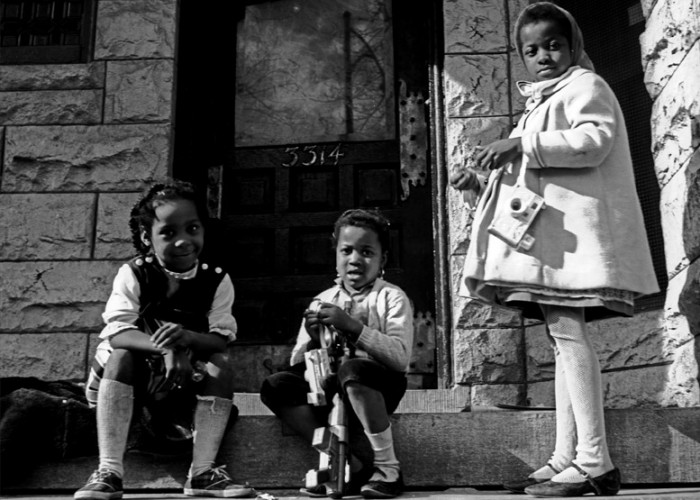 Interview by Eliana Vagalau
Jeffrey Goldstein's life took a very dramatic turn when he came into the possession of a large part of Vivian Maier's artistic legacy. Now the Director of Vivian Maier Prints Inc., Jeffrey is a Chicago-based artist, carpenter, and collector who has dedicated the last couple of years to promoting Vivian Maier's photography around the world. He has also been able to use the project as a springboard for vibrant discussions about art and new collaborations.
*
Eliana Vagalau: An artist yourself, as well as a collector, you are, today, the name behind Vivian Maier Prints Inc., a project which you run passionately and which will serve as our starting point. Tell us in brief how it was that you first came into contact with Vivian's work.
Jeffrey Goldstein: I've been collecting since college. As an artist, … Read More »
---
Published on May 8th of 2014 by João Almino and Jonathan Blitzer in
Interviews
.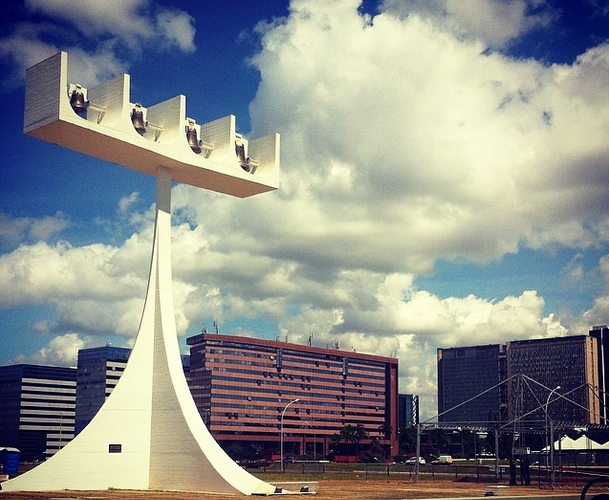 Jonathan Blitzer
Jonathan Blitzer: You're originally from northern Brazil—Mossoró—but your novels bring you to the geographic heart of the country: Brasilia. How did you wind up there, exactly?
João Almino: I did not want to revisit the Northeastern regionalist literature that I so admired, and I wanted to depart from the prevailing Brazilian literature of the time. Brasilia represented the new, was somehow an empty space with no literary tradition, and it therefore gave me more freedom to create. I knew the city, since I had lived there for a few months in 1970 and then again later, on three different occasions. I should also add that I could easily bring the Northeast to Brasilia, a city of immigrants.
JB: What interests you most about Brasilia?
JA: First of all, the city as a symbol or a myth that, as … Read More »
---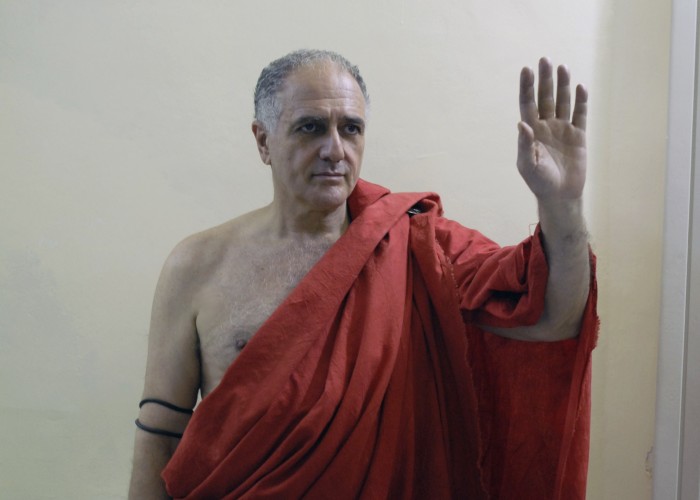 by Reinaldo Laddaga
translation by Jane Brodie
Ana Longoni put it so well that I will just copy a passage from her introduction to essays by Roberto Jacoby and other documents related to his work collected in an indispensable book published on the occasion of El deseo nace del derrumbe,the Roberto Jacoby retrospective held a few years ago at the Museo Reina Sofía in Madrid. It says:
It's not easy to come up with even one "avant-garde scene" in Argentine art since the sixties that did not have him at the forefront. RJ has been at the heart (or in the brain?) of countless milestones (many of them now mythical) of Argentine culture and art from the last half century. The list is impressive: in 1966, the Arte de los Medios group, now recognized internationally as … Read More »
---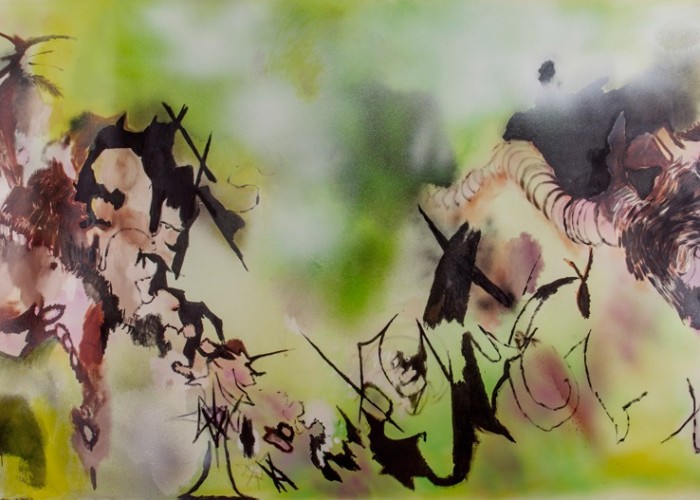 Interview and introduction by Pola Oloixarac
translated by Heather Cleary
A young professor of literature in Los Angeles collects funding and poems online in order to make his dream a reality: he wants to fly over the territory, dropping poems like bombs. He believes that, in light of the recent history of the United States, cleaving the air with his own drone is the best way to protect poetry: everything else can collapse—NASA can close its doors and employees of the State can fall victim to the shutdown—but military programs remain intact, the drones still carry out their secret missions. By joining with these unmanned vehicles, poetry refuses to capitulate, David muses, twirling his long connoisseur moustache.
The son of preachers from the heart of Texas, David Shook grew up having faith in the spoken word. He studied the … Read More »
---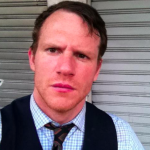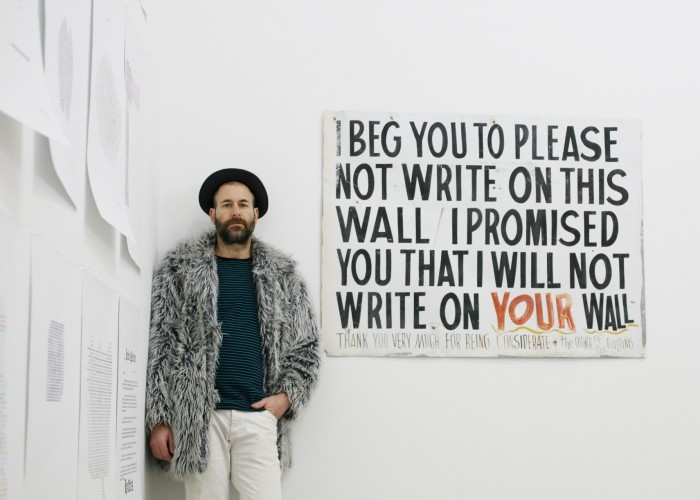 Michael Romano and Kenneth Goldsmith
I.
I have a bunch of questions but they're still pretty disorganized in my mind.
So let's just shoot. It'll all fall together on the editing board.
II.
I asked you something a few years ago, about whether you consider Ubuweb a work of art, and you said something interesting, but, you know, I lost the tape, and then I saw this book here, the Letter to Bettina Funcke.
Oh yeah, yeah.
Where you start off by answering that same question, and you say it is, that perhaps it's the most significant work you'll ever create, but then you veer off, plagiarize yourself and others, and it gets kind of crazy, and you don't give anything like a conclusive answer. So I want to ask it again.
Well, I think Documenta didn't really understand poetry, … Read More »
---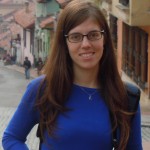 Published on May 4th of 2013 by Karen Cresci in
Interviews
.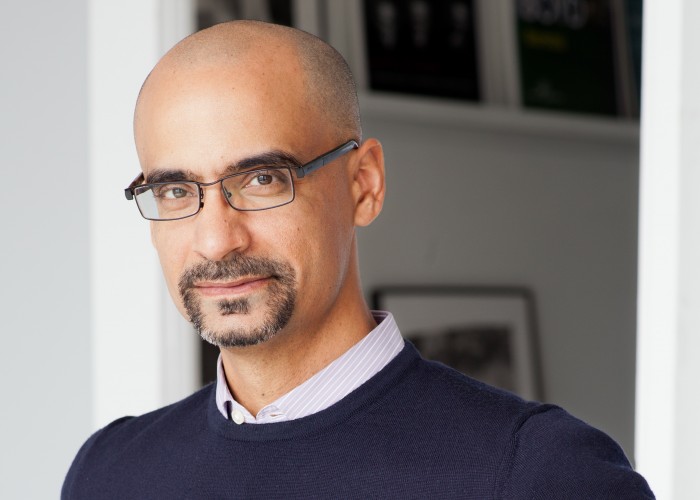 Interview by Karen Cresci
---