BAR Bellatin
---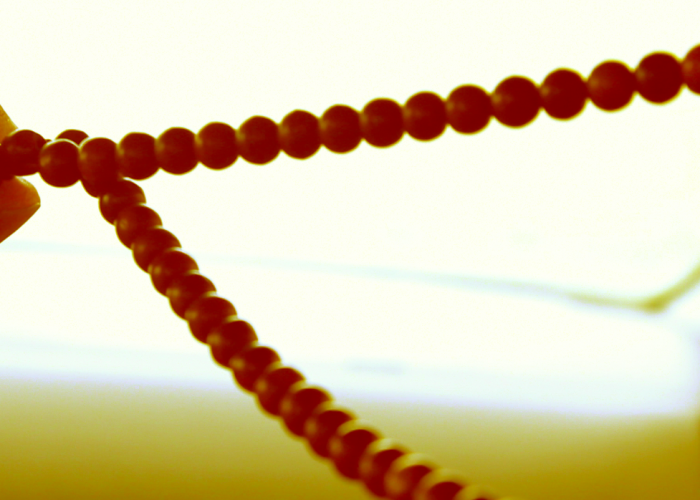 The Buenos Aires Review just turned two, and we're celebrating with champagne and a dossier on one of our favorite writers: Mario Bellatin.
Bellatin is a luminary of contemporary Latin American literature, a creator who connects writing with performance art. From the haunting, critically acclaimed Beauty Salon to the apocryphal (but meticulously documented) biography of the Japanese writer Shiki Nagaoka, Bellatin builds complex literary systems with his characteristically spare prose. His aesthetic project also extends beyond the page: in 2003 he organized a Conference of Doubles in Paris, at which the invited authors listed on the marquee (including Sergio Pitol and Margo Glantz) were replaced by stand-ins trained to answer questions in their stead.
Though he cuts a mischievous, unpredictable figure within the literary establishment, there is also a consistency to Bellatin's work, certain ideas and gestures that resonate between texts. This … Read More »
---
Published on May 12th of 2015 by Mario Bellatin, David Shook and Heather Cleary in
BAR Bellatin
,
Fiction
.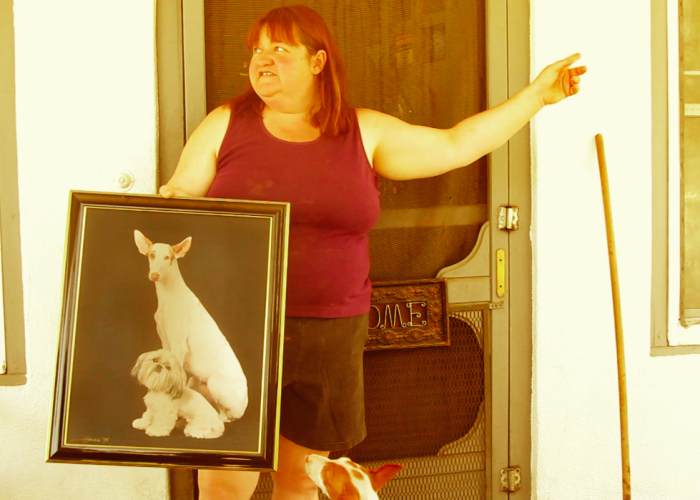 from the future Spanish of Mario Bellatin
translated by David Shook
Josué's mother was blind. Not always. She lost her eyes one at a time, starting at about age 49, in people years. That's seven years old for a Chihuahua, which, though a little early, isn't exceptionally unusual. The process began with a slight milkiness at the perimeter of her bulging left eye. Aw, she's got cataracts, the show circuit groomers cooed. Know-nothings with no creativity, no curiosity. She had uveitis. Her ophthalmologist explained the disease by making a drawing on a whiteboard: tiny triangles, which she explained were the eye's pumps, shedding off the eye's regular waste emissions—mostly a solution of minerals and salts. The regular wastes were represented by tiny squares that looked like grains of rough-cut salt, maybe Himalayan. The ophthalmologist prescribed two medicines: … Read More »
---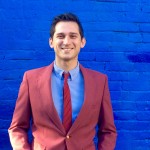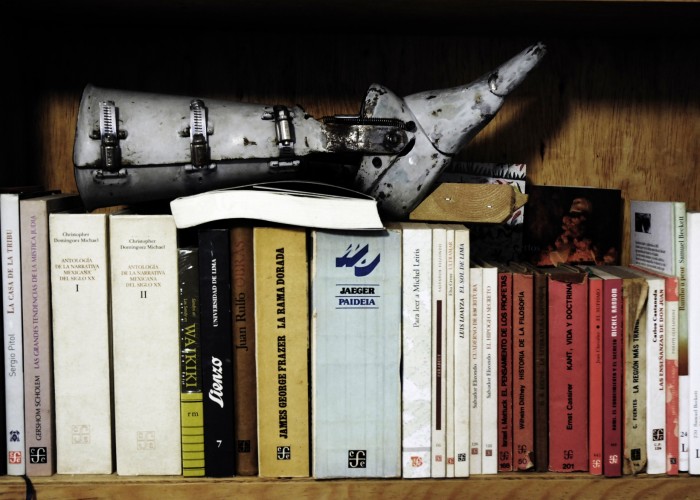 Craig Epplin
 Y el eco es anterior a las voces que lo producen.
—Nicanor Parra
The title of Mario Bellatin's 2008 biography of Frida Kahlo, Las dos Fridas, is unsurprising, obvious even; of all her paintings, Bellatin chooses one whose resonance with his own literature is unmistakable. Unmistakable because everything in his work seems at once doubled and modified, his endless self-portraits mapping a landscape of dissemination. The name Mario Bellatin, or more often mario bellatin, proliferates, attaching fleetingly to any sort of body, young or old, male or female. One of his most recent books, Disecado (2011), follows the model of a Baroque painting (as Federico Zamora aptly puts it), detailing a somnolent encounter between the narrator and a phantasm of himself. The book feels like an expansive fresco of the literary life of the author, … Read More »
---
Published on May 12th of 2015 by Edmundo Paz Soldán and Sarah Bruni in
BAR Bellatin
,
Essays
.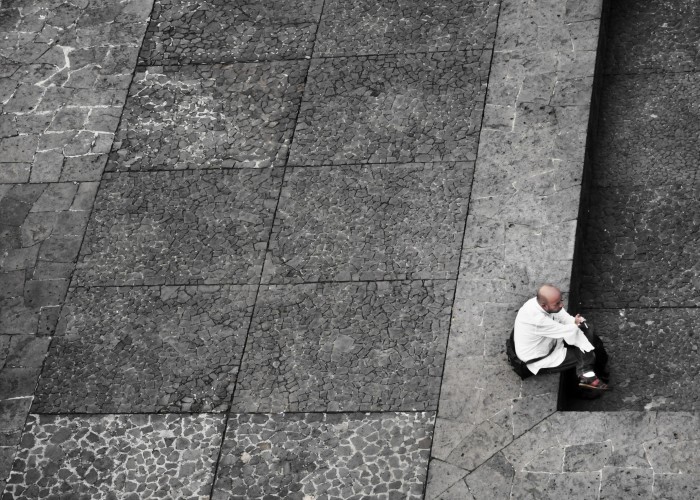 Edmundo Paz Soldán
translated by Sarah Bruni
Fifteen years ago or so, I traveled to Lima in search of a shaman who would free me from the ghost of a dead friend. The friend had killed himself, and his ghost, or what I thought was his ghost, appeared to me every night. Lima, they said, was the solution, so I went. The shaman was dressed in black, wore military boots, was bald and missing his right arm. His name was Mario Bellatin and he went everywhere with his dogs. He was also a writer. He told me he wrote novels, though genres were actually rather blurred for him. He wanted to reach a point where he would be free to just to write books. In the first therapy session he asked me to write for an hour. About … Read More »
---
Published on May 12th of 2015 by Mario Bellatin, Matías Ariel Chiappe Ippolito and Anna Hardin in
BAR Bellatin
,
Interviews
.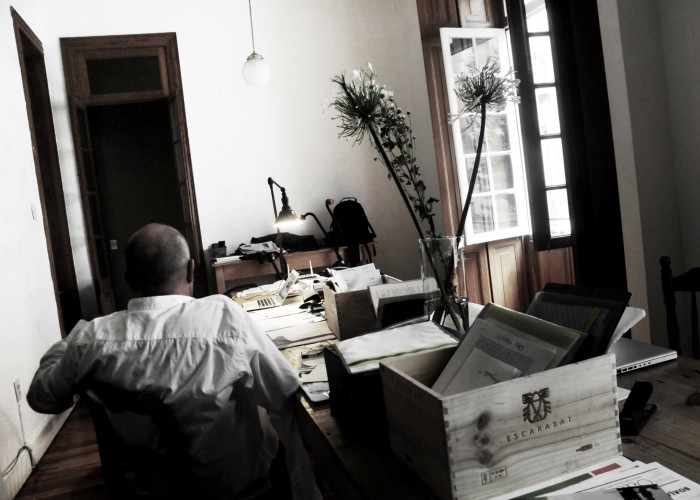 Mat Chiappe
translated by Anna Hardin
Mario Bellatin once said to me: "I don't want to go to Japan." I don't know if we went on talking about something else or what happened, but I never got a better explanation. And so, when I was presented with the opportunity to interview him specifically about the relationship between lo japonés and his literature, I decided the most important thing for me was a response to that statement. I prepared a long list of other questions (as you'll see, all useless), dressed as seriously as I could, stowed my computer in my backpack, and took the metro to his house. I rang the doorbell and waited until, from the other end of a long hallway, the author, filmmaker, lecturer, and translator appeared.
"Hello, Mat," he said, holding back his dogs, "come … Read More »
---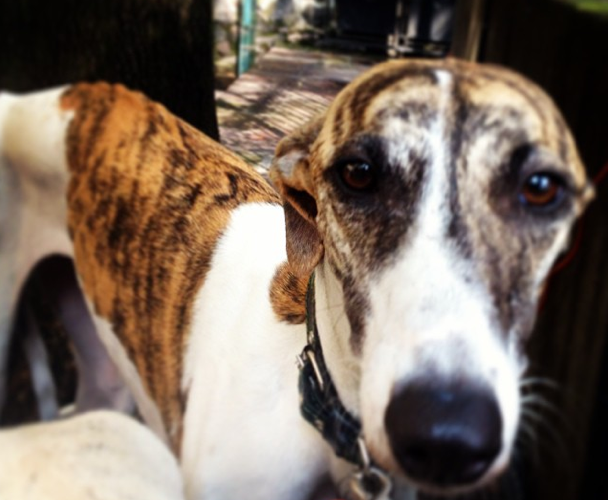 Mario Bellatin
translated by Andrea Rosenberg
1- BLACK BALL RELOADED
Author's first look at the bande dessinée Black Ball
Yesterday I received some information about the Czech writer Bohumil Hrabal. I replied that toward the end of his life he'd seemed unable to bear the too loud a solitude in which he lived. So he'd climbed out onto a window ledge on an upper floor of the nursing home they'd put him in and leaped into the void. The response I received said that during his last years he'd been obsessed with the bustling pigeons he could see through the windows of the ward as he lay in bed. Maybe he wanted to turn into a bird, said the message. Maybe that's why he'd attempted to fly, as if he were one of them. The person writing to me was my psychoanalyst. … Read More »
---
Published on November 19th of 2013 by Mario Bellatin and Andrea Rosenberg in
BAR Bellatin
,
Fiction
.
Mario Bellatin
translated by Andrea Rosenberg
1- BLACK BALL RELOADED
Author's first look at the bande dessinée Black Ball
Yesterday I received some information about the Czech writer Bohumil Hrabal. I replied that toward the end of his life he'd seemed unable to bear the too loud a solitude in which he lived. So he'd climbed out onto a window ledge on an upper floor of the nursing home they'd put him in and leaped into the void. The response I received said that during his last years he'd been obsessed with the bustling pigeons he could see through the windows of the ward as he lay in bed. Maybe he wanted to turn into a bird, said the message. Maybe that's why he'd attempted to fly, as if he were one of them. The person writing to me was my … Read More »
---