Luna Miguel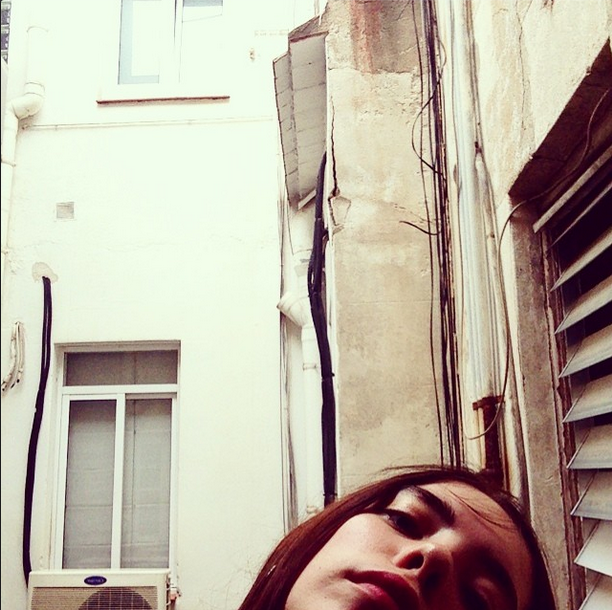 YOU HAD GLITTER ON YOUR FINGERS
I can hug the old refrigerator before they take it away.
I can write that you had glitter on your fingers and that burning glitter smells like a fairy tale.
I can bite the cat's tail.
I can bite my husband's beard, because it is mine, because it is mine and tastes like fruit.
I can cry and say that I'm crying, and not feel embarrassed by my pink cheeks.
I can be sappy.
I can dance naked with the windows open.
I can paint each nail a different color.
I can clean the house only once a week.
I can refuse to read the news.
I can refuse to hear the planes.
I can refuse to feed the mosquitoes with my thick, viscous blood.
I can invent a lullaby for deaf children, the only thing missing is a voice, the only thing missing is a long neck where we can resound.
I can say that we are scared.
I can say that hunger is an invention of our teeth so they don't feel so alone.
I can write the word cancer a thousand times, because cancer reproduces a thousand times. It is a relentless killer, and I am also a relentless killer, and I swear I will get my revenge.
I can dream I'm kissing a made-up poet.
I can dream I'm a drop of acid rain.
I can use up all my Candy Crush lives until I finally feel that I have died. That I have died in the magical world of the candies.
I can leave the gas on.
I can light all the candles.
I can invite domestic catastrophes, cut off my finger, or cut off my nipple, or cut off a single hair and afterward eat up all my remains.
I can wish for a baby.
I can want a baby.
I can love the stupid and sweet idea of longing for a baby with all my guts.
I can make love with myself.
I can knock myself up with self-love.
I can say me, me, me, me, me and me, and still be here alone.
I can breathe underwater.
I can entertain myself with any fly.
I can collect photographs of my mother and stick her pale face on the wings of a dove.
I can fly.
I can fly.
I can set fire to everything when it pleases me.
The air here smells like fairy dust.
There is no more glitter.
There are no more sparkles.
I hug the old fridge.
There is no more body.
* *
Image: Luna Miguel
---
---
[ + bar ]
---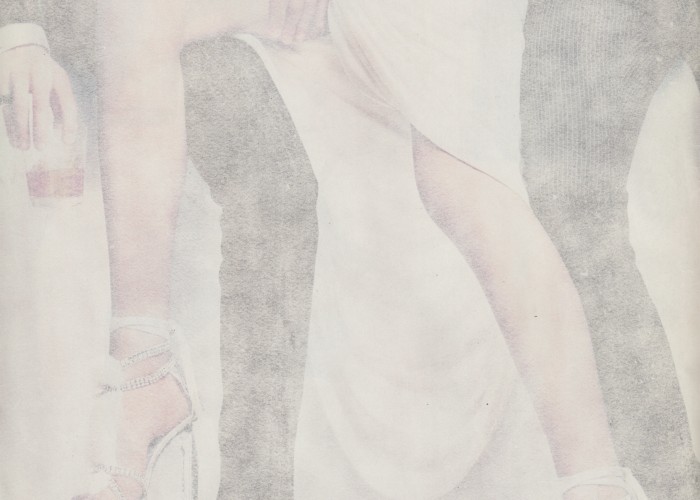 Thibault de Montaigu translated by Lara Vergnaud
Some people will no doubt feel this work lacks precision and that it's impossible to write a decent book about a criminal... Read More »
---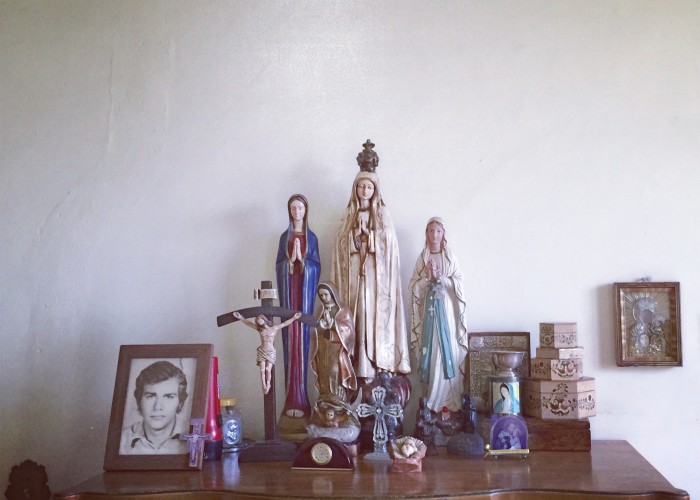 Gabriela Poma
The sleeping pills had finally worn off.
Her left eye opened, a slit, and she remembered to breathe.
Yo no entiendo nada de esto.
The world seemed... Read More »
---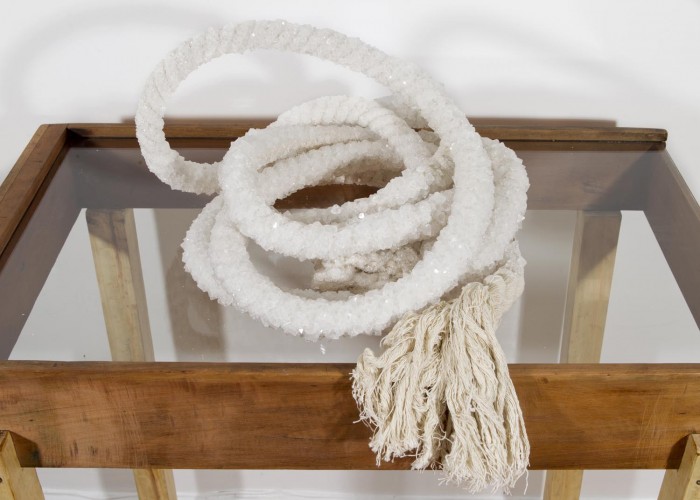 Pola Oloixarac translated by Maxine Swann
The living and the dead at his command, Were coupled, face to face, and hand in hand Virgil, The Aeneid, VIII... Read More »
---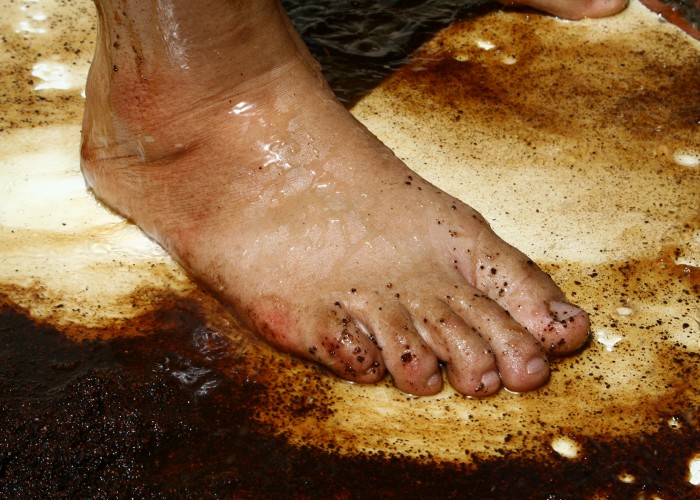 Adam Morris
Slakers shambled along the coasts, the brine in the breeze searing nostrils, lashing cheekbones and the edges of eyelids, whittling parts of faces to... Read More »