Ada Limón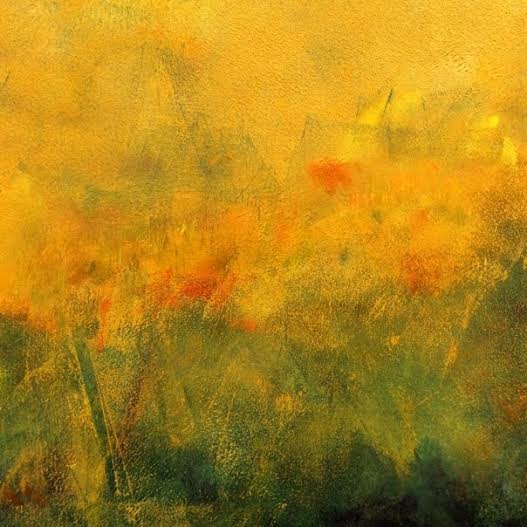 The Problem with Travel
Every time I'm in an airport,
I think I should drastically
change my life: Kill the kid stuff,
start to act my numbers, set fire
to the clutter and creep below
the radar like an escaped canine
sneaking along the fence line.
I'd be cable-knitted to the hilt,
beautiful beyond buying, believe
in the maker and fix my problems
with prayer and property.
Then, I think of you, home
with the dog, the field full
of purple pop-ups—we're small
and flawed, but I want to be
who I am, going where
I'm going, all over again.


* * *


Accident Report in the Tall, Tall Weeds
My ex got hit by a bus.
He wrote me in a text to tell me this.
____Now will you talk to me? I got hit by a bus.
He even sent me a link to the blurry footage on the news.
I never wanted to see him come to harm, or watch it.
Oh maybe a little cockroach infestation.
____Little aliens all over the clean, misleading counters of his life.
My ex, a few exes before that, died
____of a heroin overdose.
After someone hurts you, it's easy to imagine
him fading into the background of the bad film's revenge plot.
It's the joke, right? I hope you get hit by a bus.
____I swear I never thought it. No seed of transportation deviance.
No tampering with the great universal brake wires.
I wanted this rusty mailbox,
out here in the boondocks, this man, and this dog,
a little money now and again, some good news.
I'm the hidden bug in the tall weeds,
lighting fires no one can see.
*
When we moved out here together, I kept apologizing
for everything, like a poor orphan in the film about my shame.
He had to tell me to stop. And for days, (maybe weeks?)
I'd hear it in my mind and have to hold it there,
stuck like a cockroach under a glass,
waiting for someone braver to kill it.
Mostly, I enjoy my failings. Until I don't.
In the text from my ex about the bus, he sounds almost funny.
____Like isn't it ironic that I got hit by a bus, when all I ever wanted was to
disappear without a trace.
*
When the plane went down in San Francisco,
I thought of my friend M. He's obsessed with plane crashes.
He memorizes the wrecked metal details,
____the clear cool skies cut by black scars of smoke.
Once, while driving, he told me about all the crashes:
The one in blue Kentucky, in yellow Iowa.
How people go on, and how people don't.
It was almost a year before I learned
that his brother was a pilot.
I can't help it,
I love the way men love.
*
I used to pretend a lot. I'm very good at it.
I bought a creamy corn-colored rotary phone
and I was so fabulous.
I'd sit and tell you about my phone, but the truth was
____it didn't work very well. It made me not want to talk to anyone,
but rather be in a picture, holding the phone, pretending to talk.
That's not unlike some of the people I have claimed to love.
I'd rather tell you about them, stranger, in hot words
____than tug the cold satellites closer for warmth.
*
I imagine the insides of myself sometimes—
____part female, part male, part terrible dragon.
What I saw in the men who came before,
____sometimes I don't want to say this out loud,
was someone I could hold up to my ear
and hear the ocean, something I could say my name into,
and have it returned in the inky waves.
*
Why are we forced into such small spaces together?
____This life in a seedpod.
I remember once, my ex and I, driving in his van.
He pointed out his ex wife walking.
She looked like me—not her blue hat, or her smallness,
but how deliberately she was walking away from the speeding vehicle.
Now, there's a twisty summer storm outside,
and I desire nothing but this storm to come.
The calm voice on the TV tells us to stay safe.
Says, Stay safe and seek shelter.
* *
Image: Stacia Brady
Published on February 13th of 2015 in
Poetry
.
---
---
[ + bar ]
---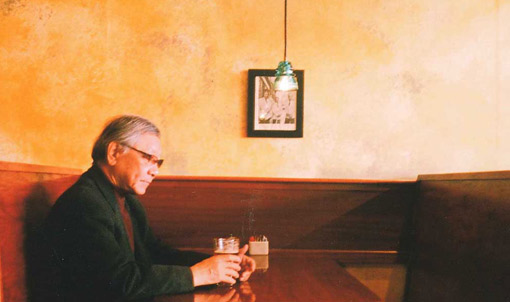 Zheng Chouyu translated by Qiaomei Tang
I traveled through the South Land A longing face blooms and fades like the lotus flower with the seasons The east wind is... Read More »
---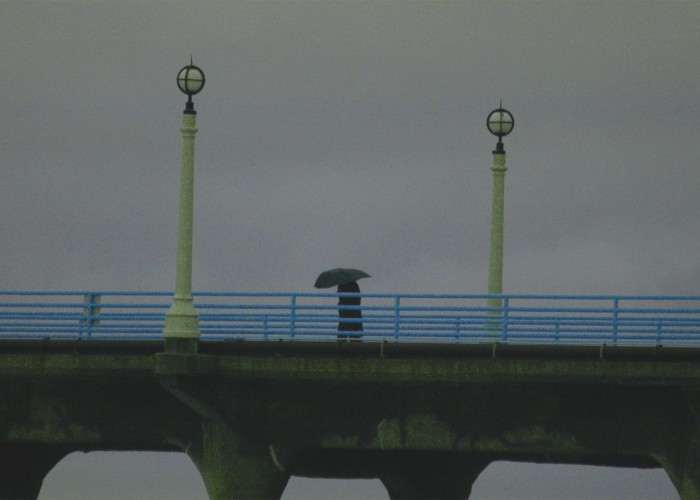 Szilvia Molnar 
1. I come home to a burnt-down house in Lund. You're back in Malmö. I'm watching my parents gather half-scorched photographs in... Read More »
---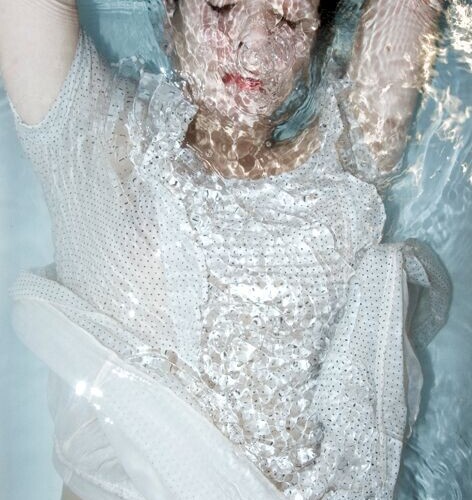 Carol Bensimon
Acontece que nasceram numa cidade bem pequena entre duas mais ou menos grandes, um tipo de coisa ruim para o conformar-se, porque assim tinham toda... Read More »
---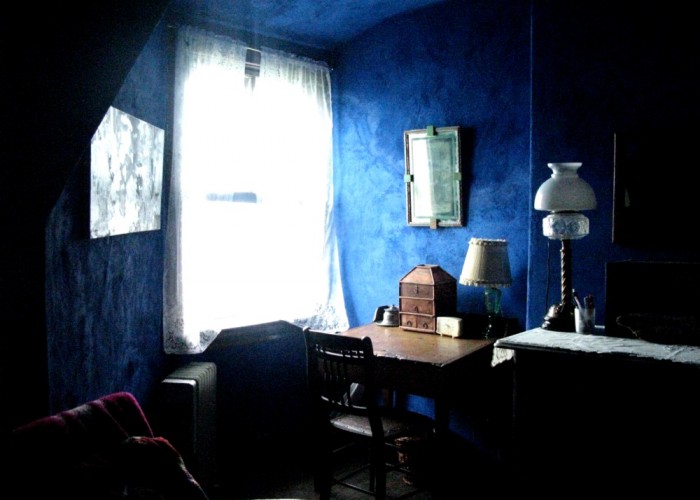 Veronica Stigger
Opalka entrou na pequena sala da casa de seu filho Natanael e caminhou até a janela, embaixo da qual havia uma mesa quadrada de... Read More »