Ishion Hutchinson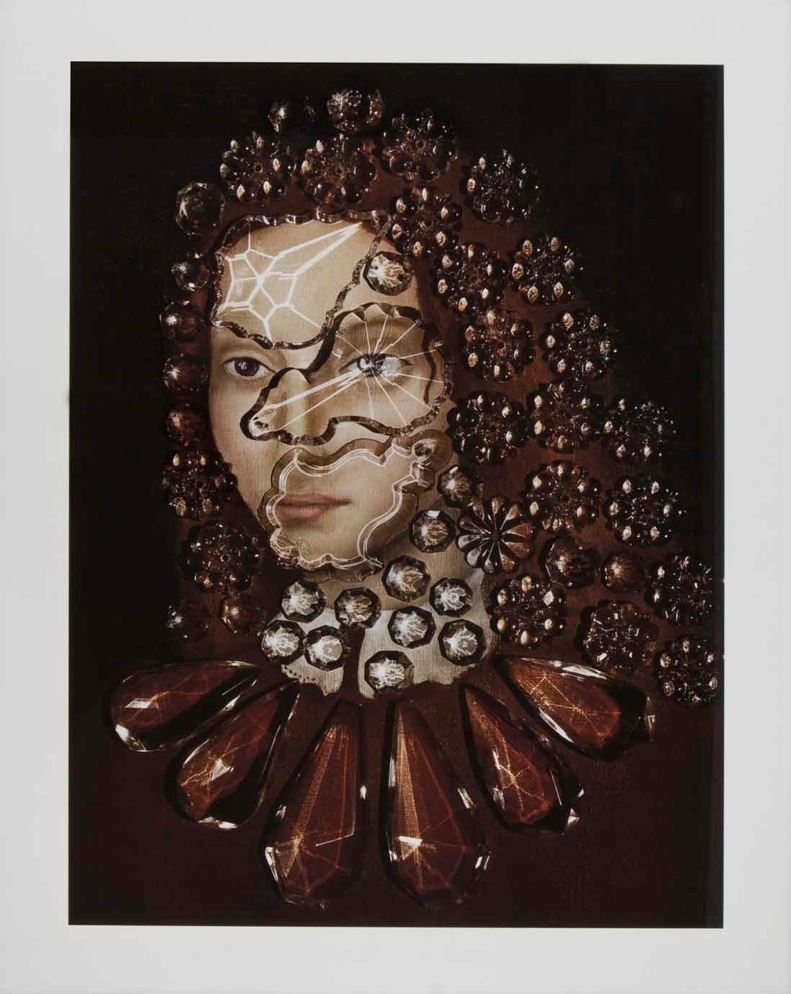 A GIRL AT CHRISTMAS
The choir that cannot die.
Fish and fennel. Snow. Christmas
tree, clover and pomegranate.
For all she's gladdened: milk
which is love dreaming in one
hand; clefts of clementine stain
the other. They cannot die,
these tribal ornaments, coral
joy, battering ceramic, peach
bones. Scotch bonnet seeds.
She then belts her savage choir
and dances herself into a festival.
*
VERS DE SOCIÉTÉ
Some meager talk of Larkin
over quiche and pâté, olives
the proclaimed ragamuffin
picked at as though our lives;
circumspect, the neutral host
blanched at pills and diaphragm,
shook her clipped head of frost,
insist he please changed from
that cold brute, to where life
is modest, the islands, perhaps,
not this social phalanx;
but he answered, none too vexed:
that's the drivel of some bitch;
a gulf caved into her face;
the champagne flattened to piss;
cardiac breath, no one flaked,
waiting for blood on the ice,
an extremity, voice rifted
on voice; burred, tender, polite
in one spur, like crisped pomfret
forked in the eye, she said:
all solitude is selfish,
and effective only when dead;
be selfish. You won't be missed.
*
READING LIGHT YEARS
A soft light, God's idleness
warms the skin of the lake.
Impeachable, mind-changing
light in the mind of the leaves.
What is terrifying about happiness?
Happiness. The water does not move.
God's idleness is everywhere.
In the October and November
inlet, the leaves sleep far
from the married corpses,
bound by a pure, inexplicable love.
*
SONG OFF THE ISLAND
I walk the midnight her voice
storm off the island into the house,
the cupboards and closets,
heaving books out of place;
I climb the whitehaired moon
of her tears bolted to furies
pacing in the hanging plants.
On each scream's scaffold I abide,
an old soldier, full of dreams
to sleep, kneeling to the eye
in the wall, its jagged dark
in the morning braid of her love
pain; there I minister amid
what we tear down and build.
* *
Image: "Judith" (2014) by Amaya Bouquet   
---
---
[ + bar ]
---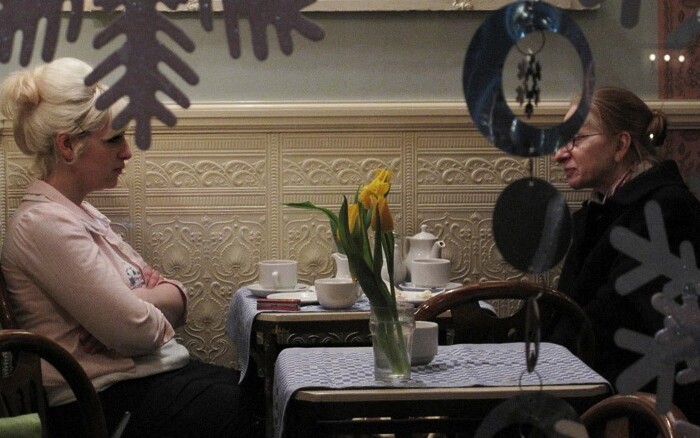 Mary Gordon
An angel in a golden robe escorts the last of three ladies of a certain age into a well-appointed sitting room. It is tenderly lit; there... Read More »
---
The images featured in BAR(2) were selected by Marisa Espínola and appear courtesy of:
Espacio en Blanco www.espacioenblancocultural.org
Espacio en Blanco began in Buenos Aires in 2009, when writer Francisco Moulia and... Read More »
---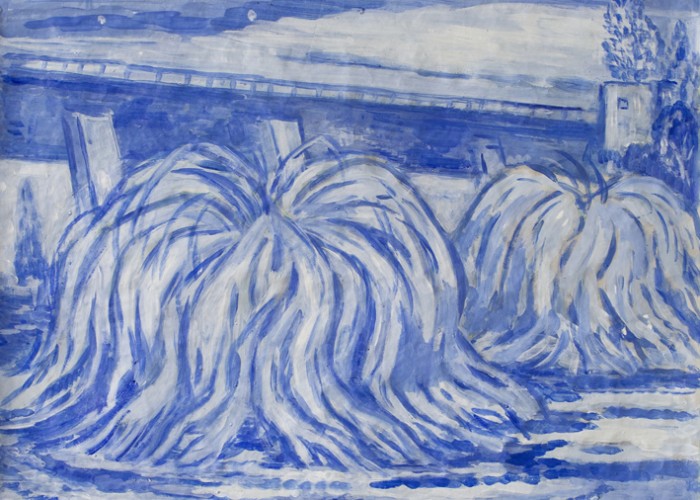 translated by Leah Leone
Diary of Vienna
A young boy carries a bucket of water. Its weight seems somehow lightened by the belief that the desiccated tree will come... Read More »
---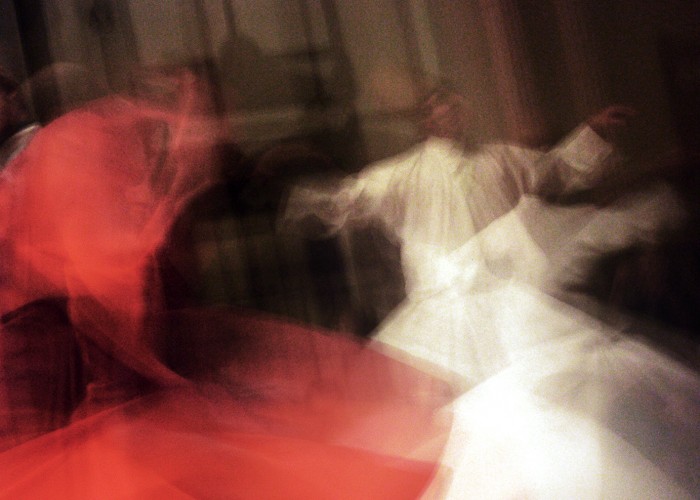 Bernardo Carvalho translated by Max Seawright
1.
He haggles over fish at the wharf. He's done it since before his tenth birthday. His mother makes him. It's no accident he... Read More »