Contributions by Lincoln Michel
Lincoln Michel 's fiction and essays appear in Tin House, NOON, Electric Literature, The Paris Review Daily, The Believer, and elsewhere. He is a founder and co-editor of the arts and literature magazine Gigantic. He lives in New York City. You can find him online at lincolnmichel.com. Lincoln says: Jorge Luis Borges—along with Franz Kafka—obliterated, in the best possible way, my conception of what short fiction could be or achieve. I believe the first story of his I read was "Man on Pink Corner" ("Hombre de la esquina rosada"), which is perhaps one of his more "traditional" stories yet remains odd and exciting. His essays are truly fantastic as well. I still return to him frequently to borrow and steal. More recently, I have been reading and enjoying a fair amount of Roberto Bolaño, César Aira, and Clarice Lispector.
---
Published on April 28th of 2013 by Lincoln Michel and Pablo Ambrogi in
Fiction
.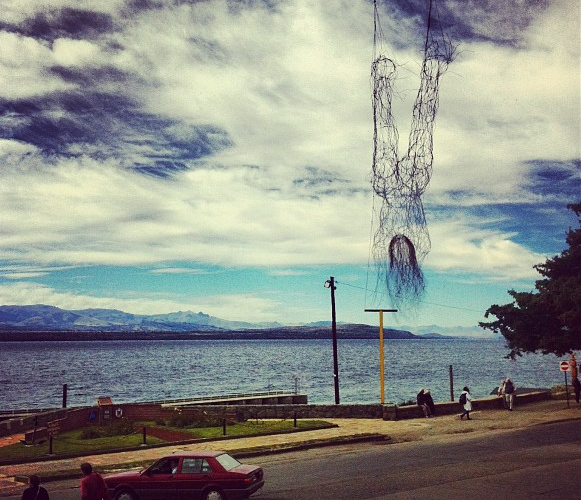 Lincoln Michel
The wind whipped salty air against Silas Woodrow's face, but his daughter was nowhere in sight. She was always doing things like this.
Silas walked slowly back to the station and wiped his neck and face with napkins from the café counter. His leg ached. He sat in a chair and looked up at the menu. The doctors had told him he couldn't order espressos or anything acidic. He wondered if there was anything tasty he could eat in the whole damn country.
A man in a tightly tailored suit kept opening and looking into his leather briefcase. Silas figured he was in the mafia. The briefcase probably contained drugs or money or cut-off pinky fingers.
Silas tried to remember why the wedding was in Italy anyway. Someone on one side of the damn dentist's family must have … Read More »
---